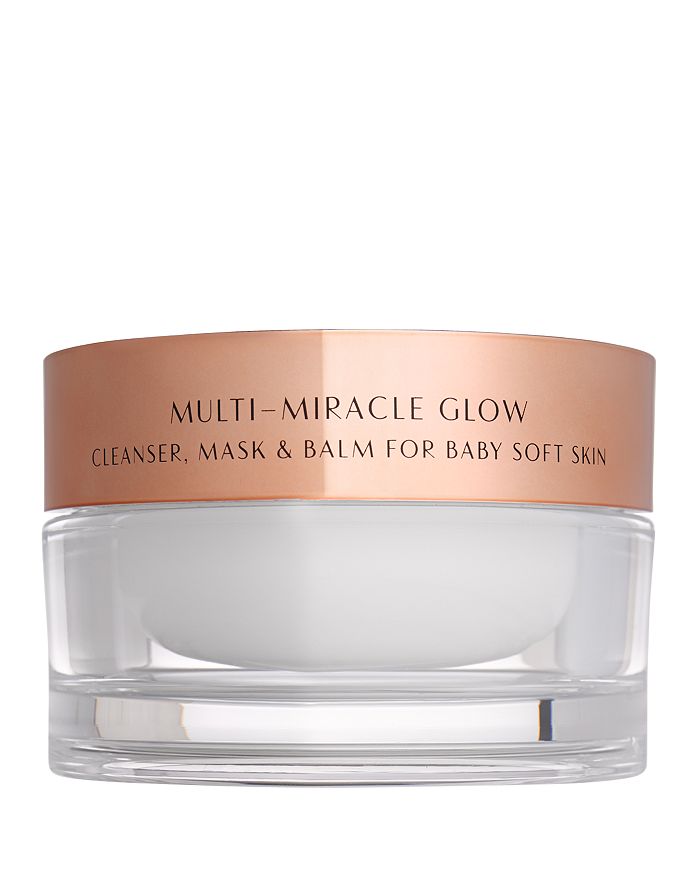 product details
"It's a miracle-worker that I rely on backstage, from red carpet events to swimwear shoots." --Charlotte

A 3-in-1 skin remedy: a deep cleansing face balm, a regenerating mask and an SOS remedy you can use on cuticles, elbows, heels and shins. This cream-to-oil balm is enriched with vitamins and floral extracts for a fresh, dewy, baby-soft finish.

• Organic Sea Buckthorn Seed Oil, a pure, natural oil, stimulates micro-circulation and enhances epidermal renewal for smoother complexion.
• Extracts of frangipani flower soothe and help purify dirt and makeup.
• Rose hip and camellia oil regenerate the skin to delay the signs of aging.
• Vitamins A, C and E smooth wrinkles and boost luminosity.
• Cranberry seed oil intercepts and dispenses of free radicals and is high in essential fatty acids to moisturize skin.
• Paraben-free.

Application Tips:
• Deep Cleansing Wash: Transforms into an oil on skin to purify and clear makeup. Apply all over to a dry face and massage in. Wash off.
• Regenerating Facial Mask: Apply a thin layer on your face, avoiding the eye area, and massage in. Leave on 10 minutes, or overnight for best results, then wash off excess.
• Balm: Apply directly onto targeted area and massage in.