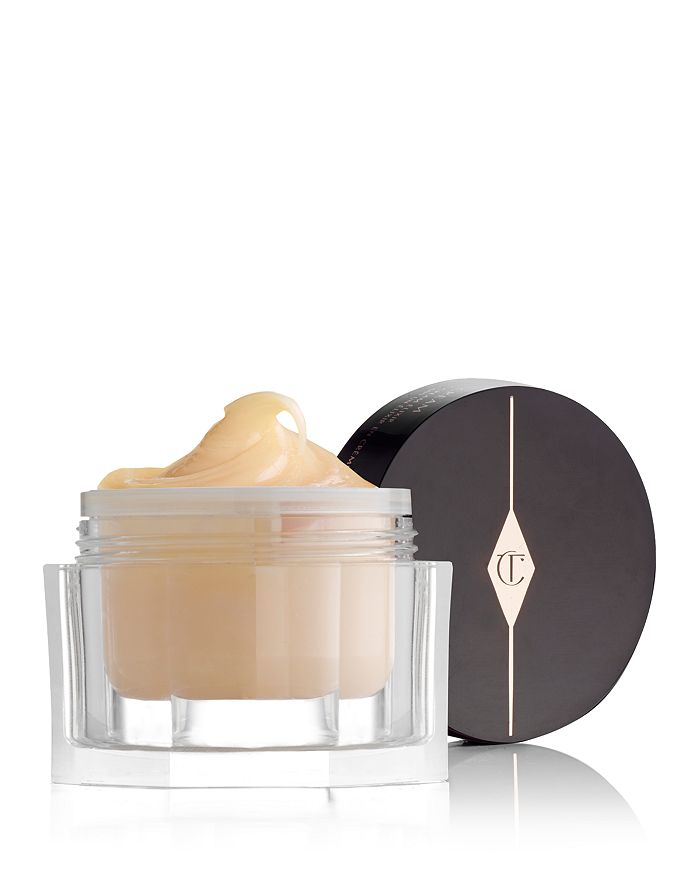 product details
"My skin looks younger now than it did 5 years ago." --Charlotte

What it is: A genius night cream-elixir that will revolutionize your skin, Magic Night Rescue Cream has been 4 years in the making! Already endorsed by many top facialists, this anti-aging, youth-boosting wonder cream-elixir has been created to slow down the ticking time bomb of aging and helps to give you more beautiful, youthful skin!

What it does: Working with the world's leading laboratories, Charlotte Tilbury has poured all her skincare know-how into creating the luxuriously textured formula, which feeds your skin overnight with a powerhouse of 8 youth-boosting ingredients, including Winter Daphne Stem Cell Extract and Time-Released Retinol that may transform tired and dull skin into renewed soft skin!

Application tips: Apply to face and neck in small circular motions working from the center of the face outwards using your fingertips. Use Charlotte Tilbury's Tap Pro-Collagen Facial to sculpt and define your facial framework and give you luminous, red carpet ready skin.