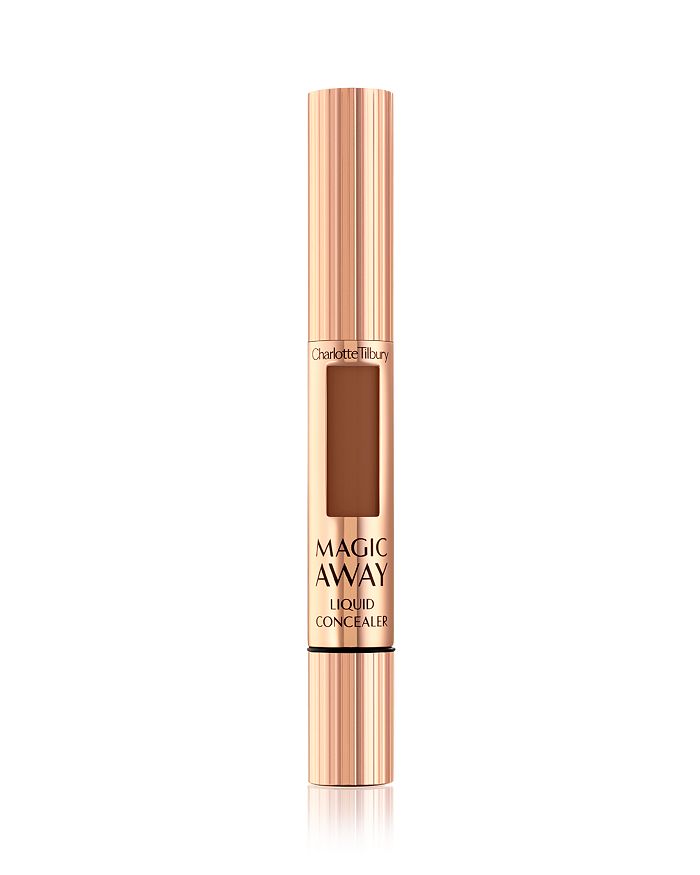 product details
WHAT IT IS:
Charlotte's most magic concealer. It reduces the appearance of dark circles, pigmentation, redness, blemishes and imperfections whilst creating the appearance of firmer, lifted skin.

WHAT IT DOES:
Reduces the appearance of blemishes, dark circles, redness, pigmentation and crow's feet. This concealer is delivered through the Magic Miracle Precision beauty blender applicator, an applicator that communicates and hugs your skin. Designed to roll over imperfections and hug the under-eye contour for the most flawless application.

- Long-lasting: up to 15 hours
- Water-resistant

KEY INGREDIENTS:
- Persian silk tree bark extract for youthful and contoured looking skin. This ingredient has a unique gummy texture that stretches over the complexion and resurfaces like new skin! It can contribute to illusion of a lifted upper eyelid, as well as reduces the appearance of crow's feet wrinkles, fading dark circles and puffiness.
- Palmitoyl Glycine (identical to the 'Bliss Molecule' naturally present in skin) that helps rejuvenate the complexion and makes the skin look bouncy, fresh and youthful. It also helps to reduce the appearance of lines and wrinkles.
- Extract of wild indigo (a plant used in ayurvedic tradition) that helps to enhance the skin's luminosity and brightens the under-eyes.

COVERAGE:
Full

HOW TO USE IT:
Using the miracle precision beauty blender applicator, apply on top of your foundation.