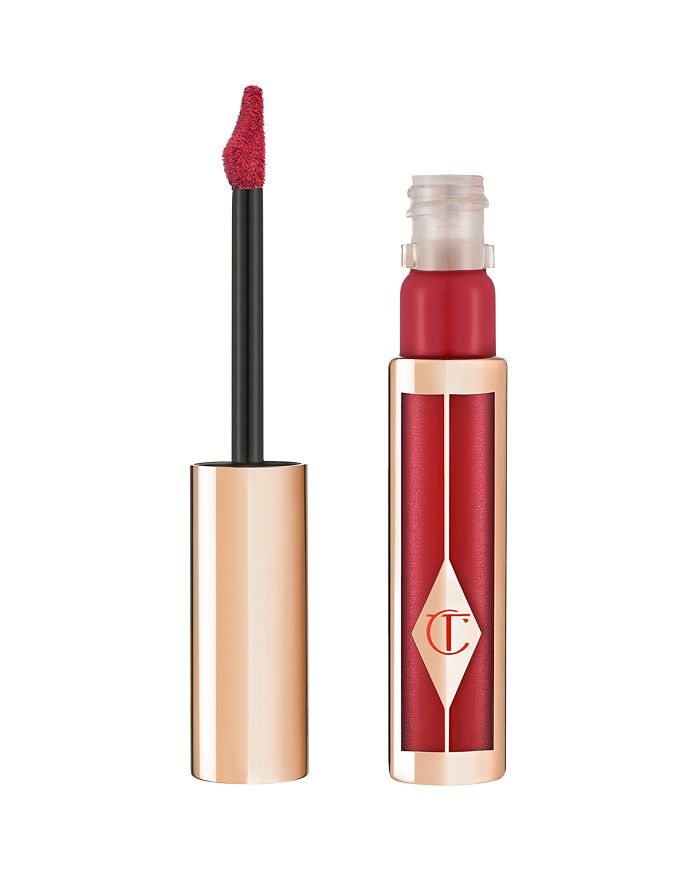 product details
These matte contouring lipsticks glide like a gloss, set like a soft-focus matte and nurture like a cream--all while feeling light as air but with full coverage. They create the illusion of fuller, wider lips in one easy application. It's your lips seen through a whole new, hyper-real filter. The hosier-inspired texture creates the illusion of a baby-soft, virtual skin finish because the polymers smooth and create a barrier to prevent moisture loss.

• The crescent applicator is designed to mimic the natural curve of your lips to easily contour. The radius of the applicator perfectly follows the lower lip, while the thinner, upper part of the applicator has been created to make-up and define the upper lip. In addition, it has a rigid core which is designed to prevent smudging and build-up of the product, allowing the liquid lips to be applied evenly and with high precision.
• Sea lavender--an anti-aging active ingredient extracted from a unique marine plant harvested on the coast of Northern Brittany--has a combined firming (collagen-boosting) and plumping (hyaluronic acid) action that make it a great natural solution for slowing down the signs of aging. It has also been proven to provide a soothing effect enhancing the skins comfort.
• Cyclopentasiloxane provides a long-wear finish.
• Beeswax protects against moisture loss for baby-soft lips.