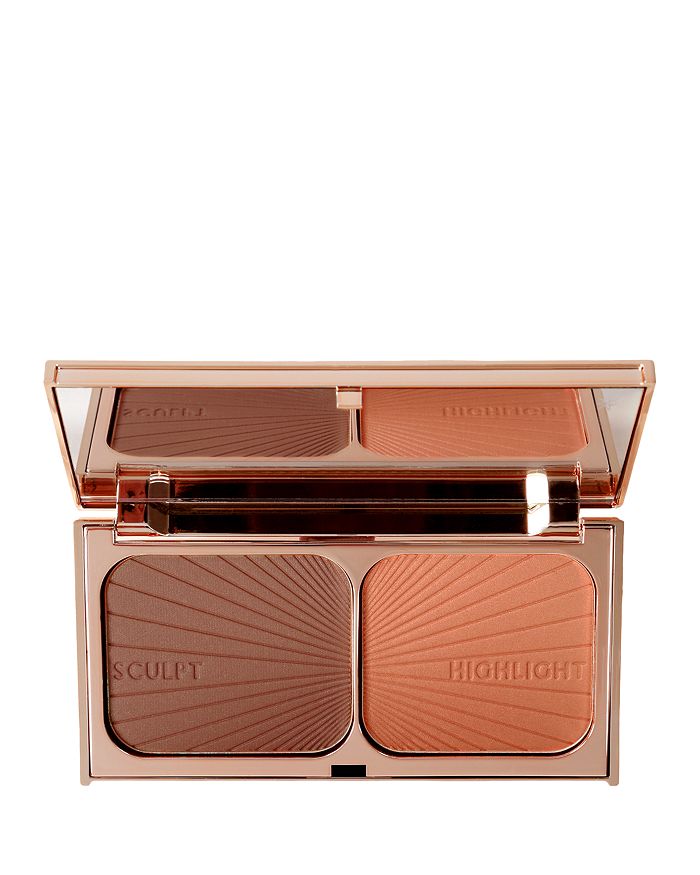 product details
"This is a secret that silver screen sirens have kept to themselves for years--and once I share it with you, so will you!" --Charlotte

What it is: With Filmstar Bronze & Glow you can slim, sculpt, shorten, trim and highlight your features. It's amazing what clever shading and highlighting tricks can do to your facial framework--it's an illusion that Charlotte uses all the time, particularly for red-carpet scrutiny, and her clients can't get enough of it. Take what you were born with and maximize your assets with Filmstar Bronze & Glow!

What it does: It's contouring made easy! Supermodels and celebrities are in love with Filmstar Bronze & Glow. Its foolproof! It contours and gives sun-kissed, candlelit skin.

• The bronzer is the perfect universal blend of pearl and pigment to contour features and mimic a sun-kissed complexion.
• The highlighter is built up from a golden base that flatters any skin tone, and uses Light Flex Technology to capture light and radiate it out for a luminous complexion.
• Color-rich pigments are rolled into elastomer pearls that smooth and buff the skin for excellent blendability and perfect color uniformity.
• Paraben-free.
This item is part of Charlotte Tilbury The Dreamy Look
View All

(6)