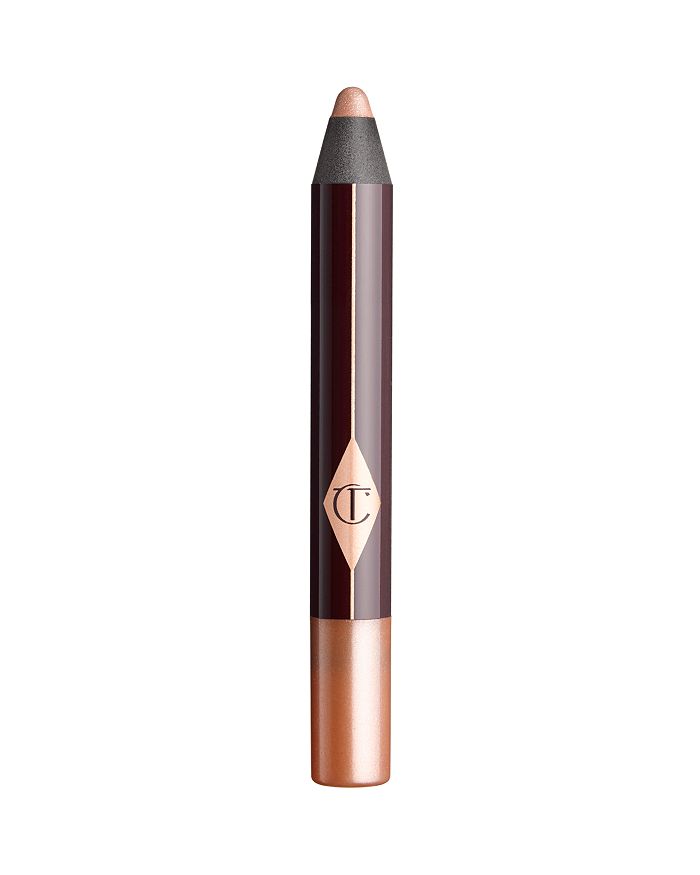 product details
What it is: Cheat your way to intense, bedazzling eye color in the stroke of a pencil! Bring out your eyes' natural gemstone sparkle with these eyeshadow pencils, infused with synthetic sapphire.

• For blue eyes, choose Champagne Diamonds or Black Diamonds.
• For green eyes, choose Bronzed Garnet or Amethyst Aphrodisiac.
• For hazel eyes, choose Golden Quartz or Smokey Emerald.
• For brown or dark brown eyes, choose Dark Pearl or Amber Haze.

What it does: Enhance your natural eye color with clever lighting tricks Charlotte has learned over 20 years in the industry. Using the laws of contrasting colors and light flex technology you can literally transform and enhance your natural eye color.

• Infused with Synthetic Sapphire, a mineral gemstone with natural soft-focus powers, for a smooth, perfect finish.
• A long-lasting, easy-glide formula that smoothes on and stays in place for up to 10 hours, or until it's time to take it off!
• Do not use inside the eyes. In case of contact with your eye, rinse thoroughly with water.
• Always make sure the cap is firmly shut to ensure your Colour Chameleon lasts as long as possible.
• Paraben free.
This item is part of Charlotte Tilbury The Ingénue
View All

(9)