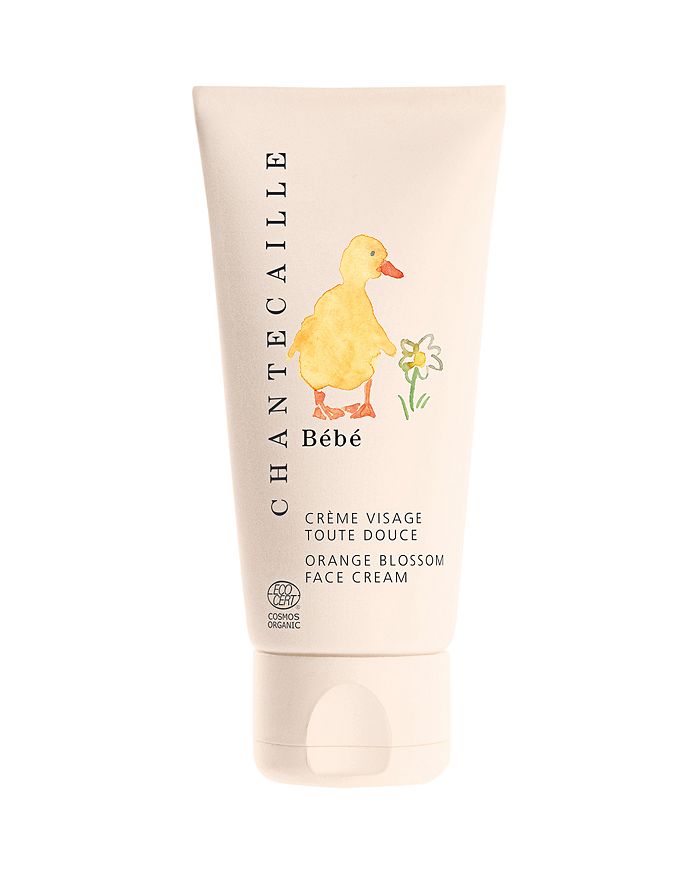 product details
This delicate face crème is rich in organic plant oils like coconut and tamanu, which seal in moisture--just like the soft down on a cute little duckling. Pure floral waters and Wild Moss Rose extract help soothe and calm. Smooth gently, with love, to nourish even the most delicate, sensitive skin. Each product in the Chantecaille Bébé line is plant-pure and certified organic according to the internationally recognized COSMOS standard.

Wild Moss Rose has moisturizing, soothing and itch relieving properties. Proven to reduce redness and itching caused by common irritating agents.

Flower Waters:
- Orange blossom: traditionally used for its relaxing properties.
- Cornflower (bluet): particularly effective in calming delicate skin.
- Lime tree: refreshes and calms sensitive skin.

Soothing:
- Aloe vera: soothing, moisturizing and purifying.
- Bisabolol: soothing and calming--it helps reduce visible redness.
- Calendula: soothing and healing.

Moisturizing:
- Green tea: skin softening and toning.
- Red alga: soothing and moisturizing to skin.

Nourishing:
- Tamanu oil: rich in essential lipids it is regenerating and soothing to skin.
- Coconut oil: soothing and emollient.

Bébé products are all allergy and dermatologically tested; gluten, soy and wheat-free; cruelty-free and vegan; free of any chemical additives, phthalates, SLS or dyes.