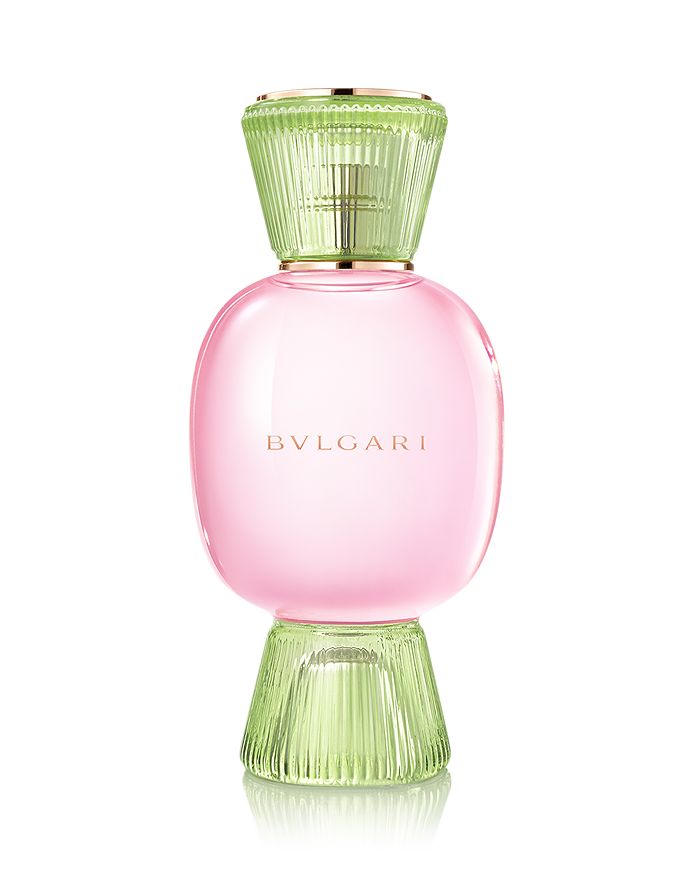 BVLGARI
Allegra Dolce Estasi Eau de Parfum 3.4 oz. - 100% Exclusive
product details
KEY NOTES:
Musk & Heliotrope

ABOUT THE FRAGRANCE:
Delicious and sophisticated, this fragrance emits a powdery aroma accented with subtle hints of musk. Floral accents deliver an almost sensual sweetness. Zesty notes of Italian citrus enhance this ultra-feminine scent.

A caressing heliotrope accord adds an irresistible creaminess, while a stirring musk accord completes this powdery nuance with an elegant sophistication. This celebration of sweetness will embody the woman who wears it.

Dolce Estasi unearths vivid memories of a happy childhood filled with familiar scents and unconditional love. It evokes Sundays with family in a home ripe with the fragrances like those made by almond cookies and breads lightly flavored with orange. These intense aromas will bring unforgettable happiness to the forefront, to savor as the comforting scent lingers.

The fragrance is housed in a glass flacon, candy-colored with green reminiscent of fresh almond and the pink of amaretto to replicate a favorite spumoni or dessert from the days of childhood.

HOW TO USE IT:
Wear alone or enjoy infinite possibilities when you magnify this Eau de Parfum with one of the five exclusive Magnifying Essences to bring your fragrance experience to the next level. Choose from either Musk, Bergamot, Rose, Patchouli or Vanilla.

Keep fragrance out of direct sunlight and away from extreme temperatures.
3.4 oz.
This item is part of our 100% Bloomingdale's collection, featuring exclusive pieces you won't find anywhere else.
Made in Italy
Web ID: 3893049