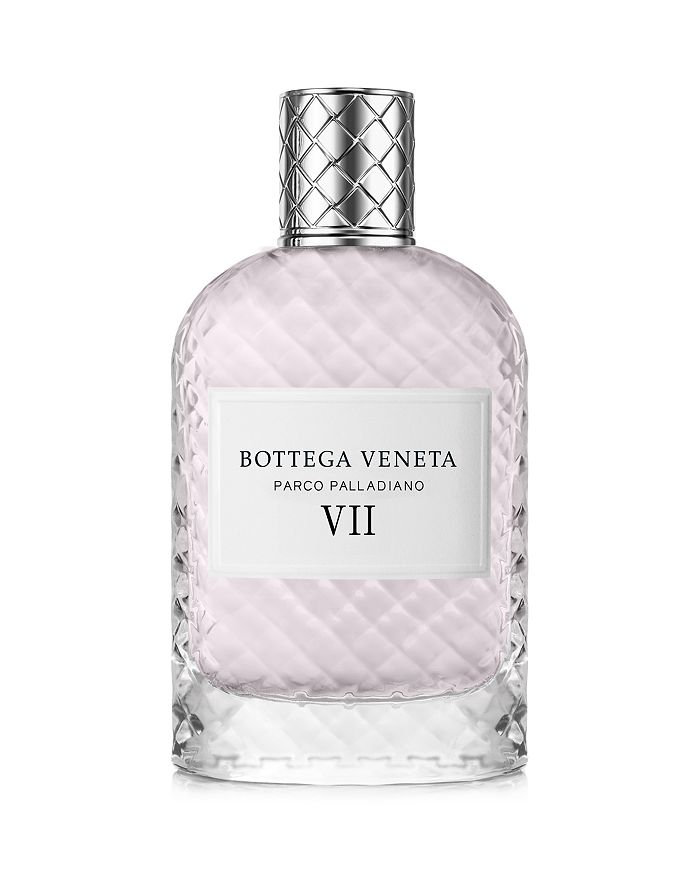 product details
Discretion, quality and unsurpassed craftsmanship. Bottega Veneta has established a new standard of luxury. Parco Palladiano is an ultra-luxurious collection of nine fragrances inspired by an olfactive journey through a Palladian Garden, in Italy. The Parco Palladiano Collection goes to the very heart of Bottega Veneta, and its deep roots among the traditions and beauty of the Veneto region. The Veneto is the natural home for some of the world's greatest artisans and craftspeople, with techniques passed between generations for centuries. It is an area where the timeless designs of the human hand sit in perfect harmony with the nature all around. Each scent of the Parco Palladiano Collection is an "olfactory trompe l'oeil", capturing different moments and experiences in a Palladian garden.

Parco Palladiano VII conjures the pale light of dawn over the lilacs in the garden. A gentle morning breeze imparts the fresh and powdery scent of the flowers over the subtle salt of the water of the Venice laguna.

Each bottle of Parco Palladiano reflects the traditions of Bottega Veneta and the Veneto region, with the house's iconic intrecciato. The flacon itself is inspired by classic Venetian glasswork, an aesthetic that defines the Bottega Veneta fragrance house.