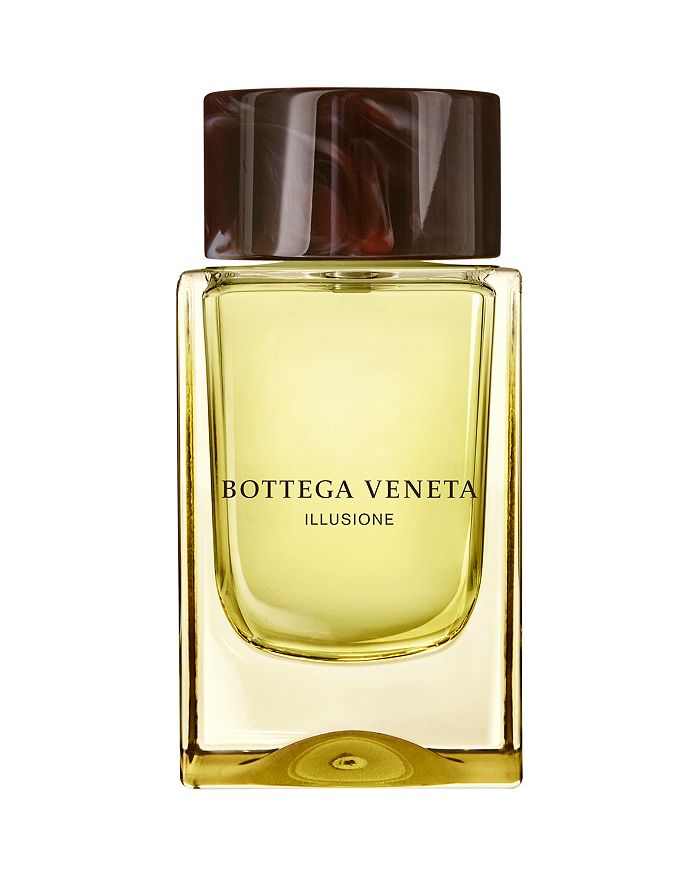 product details
KEY NOTES:
Lemon, fir balsam, white cedarwood, vetiver, tonka bean

ABOUT THE FRAGRANCE:
When taking time is the ultimate luxury--Bottega Veneta has established a new territory of wellness and sensoriality. Bottega Veneta Illusione the new fragrance for him. A suspended moment between dream and reality.

A masculine fragrance--woody citrus aromatic--combining sparkling colors of Italian citruses with lemon and bitter orange essences. A fresh and aromatic fragrance with fir balsam and white cedarwood. An accomplished composition with powerful notes of vetiver and sensual tonka been.

This light and hazy shading bottle combines square-shaped architectural lines with a beautiful organic shape in the bottle base reminding a water drop. A timeless and sensual design.
about the brand
Bottega Veneta – inspiring individuality with innovative craftmanship since 1966. Creativity lies at the heart of all that they do. Born in Vicenza, the house is rooted in Italian culture yet maintains a truly global outlook. An inclusive brand with exclusive products, Bottega Veneta is as much of a feeling as it is an aesthetic.