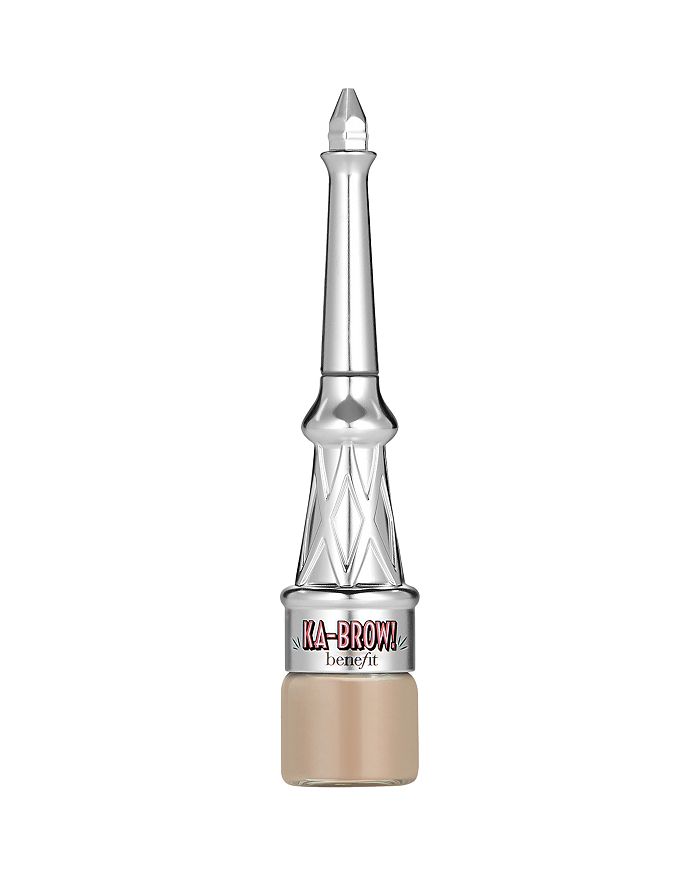 product details
WHAT IT IS:
A waterproof cream-gel brow color that easily builds natural-looking to dramatic brows.

WHAT IT DOES:
Ka-BROW! features an all-in-one cream-gel formula with a built-in brush that glides on smoothly to easily shape, fill and define brows. The 24-hour* smudge-proof, waterproof** color builds beautifully to create brow looks ranging from soft and natural to bold and dramatic. Transform the cap into a full-length brush for extra precision and control by pulling the brush out of the cap, flipping it around and snapping it back in. A little goes a long way, so don't be shy about dabbing any excess product off the brush before applying to each brow.

HOW TO USE IT:
- For a natural look, stroke a tiny amount of color onto brows and blend in using short strokes. Layer on more for added drama. For extra definition and shape, first outline the shape of your brow with the angled edge of the brush, and then fill in the rest using tiny strokes.
- Wipe the brush clean and snap it back into the cap, bristle-side down. Close the cap tightly to keep the color from drying out.

*Instrumental test on 23 panelists.
**Instrumental test on 20 panelists.