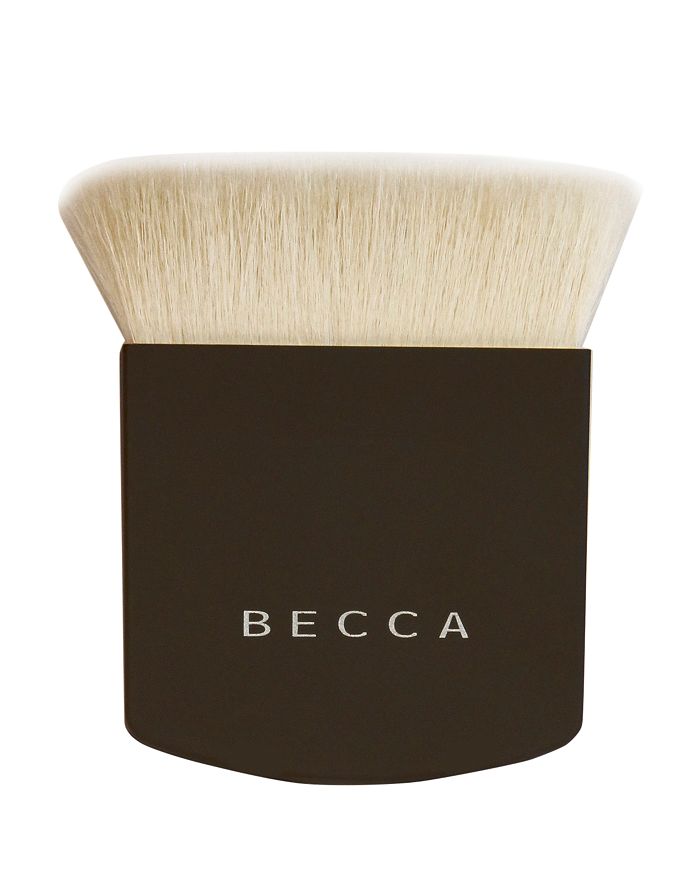 product details
WHAT IT IS:
A true beauty multitasker, this brush can be used with liquids, creams, powders and anything in between.

WHAT IT DOES:
From start to finish, primer to powder, The One Perfecting Brush can be used with liquids, creams, powders and anything in between. Non-porous, high-quality natural hair allows product to sit on top of bristles rather than absorbing, ensuring a seamless application with no wasted product. It can be used effectively as a foundation brush, powder brush, contour brush, bronzer brush, stipple brush, blush brush, fan brush, concealer brush, kabuki or sponge.

The bristles are packed in a 3.5" horizontal design allowing you to effortlessly and evenly cover larger or smaller surface areas. The density of the brush creates a smooth, even, and airbrushed application every time, taking the guesswork out of brushwork. Flat edges fit the linear contours of your face, while curved corners allow for targeted, more precise application. Long, flexible bristles make a variety of application techniques possible including: targeted application, stippling, blending, contouring, and highlighting.

The bristles are free of dye, ensuring they will not lose shape or softness over time, and the unique shape of the handle and soft-touch finish provide complete control during application, allowing you to create your desired look. The bristles are reinforced with shed-resistant technology.
This product is part of Glowhaus, a makeup and skin care boutique featuring all things dewy, sparkly and bright.
Web ID: 3159106