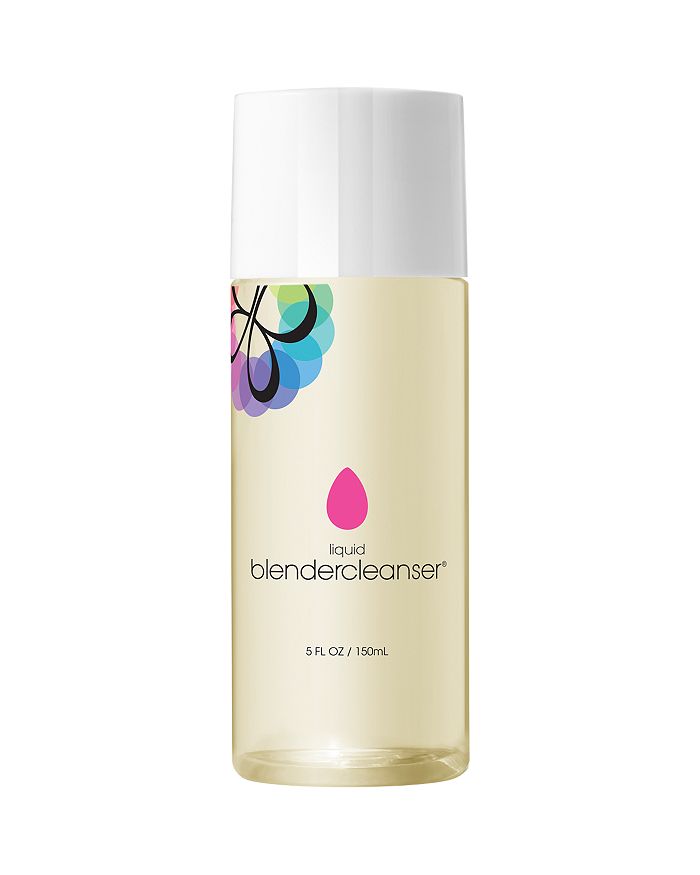 product details
Preferred sponge and brush cleanser for soaking out tough makeup stains. beautyblender needed a gentle and effective way to clean and remove makeup without compromising its hydrophilic foam. liquid blendercleanser was created to soak out tough stains while maintaining the integrity of beautyblender's exclusive material. It's the artist's go-to cleanser for all tools--including makeup brushes--and it features a no-mess flip cap!

This cleanser supports the integrity of beautyblender as it removes excess makeup residue for a clean makeup application, since it is formulated specifically for beautyblender's material.

• The gentle formula contains Coconut Surfactants that help keep blenders and makeup brushes soft and in top condition.
• The light lavender scent is soothing and relaxing.
• Free of parabens, phthalates and sulfates.

To use: Apply an ample amount of liquid blendercleanser to the sponge. Squeeze and compress gently, working into a lather. Pressing the sponge releases oxygen allowing liquid blendercleanser to be absorbed. To avoid splits, snags, rips or tears, squeeze delicately and avoid twisting or pinching. For stubborn stains, pour a small amount of liquid blendercleanser into a bowl with water and let your beautyblender soak for a few hours or overnight. Rinse with clean water. Squeeze away excess water with a towel, set out to dry completely in a clean, well-ventilated area and re-use.
5 oz.
This product is part of Glowhaus, a makeup and skin care boutique featuring all things dewy, sparkly and bright.
Web ID: 2661587