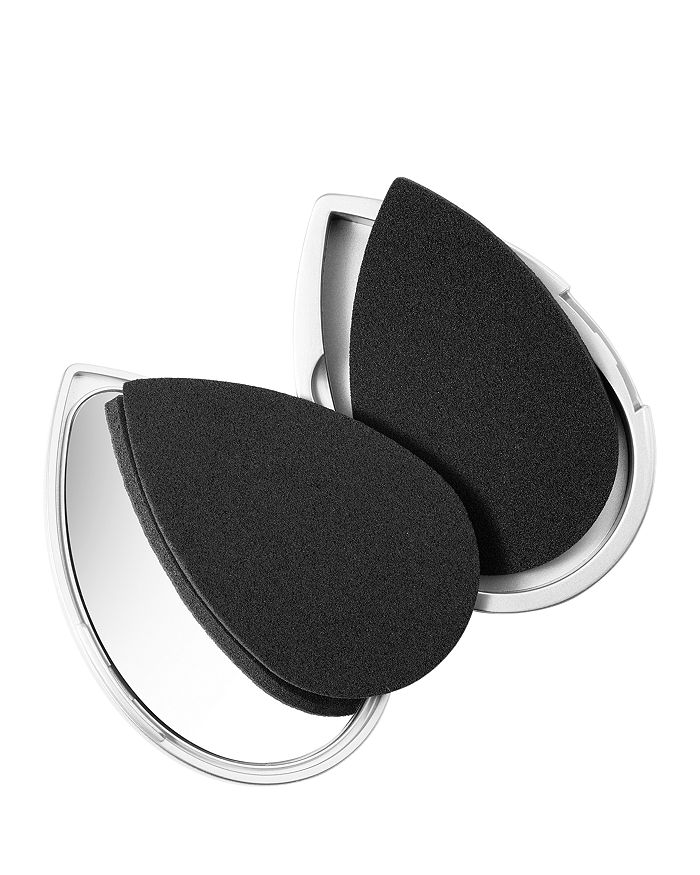 product details
A washable and reusable alternative to blotting papers. Shaped to fit all contours of the face and used dry, the award-winning beautyblender open cell structure of the blotterazzi pro material helps re-texturize skin, absorbing excess oil for a flawless-looking makeup result. It features a chic mirrored compact with two black cushion blotters for beauty touch-ups on the go. A vented back and clear, hygienic separator ensures sponge freshness. Handcrafted in the USA.

Step 1:
Remove one clean blotterazzi® from the compact. Retain plastic divider to hygienically separate blotters. Use dry, as this ensures the exclusive beautyblender® material is in "thirsty" mode and will absorb unwanted shine.

Step 2:
Place prominent bottom half of blotterazzi gently against larger areas of the face (such as the T-zone, cheeks or chin) to absorb shine and maintain a flawless finish on existing makeup.

Step 3:
Place fine-pointed half of blotterazzi gently against small curves and corners of the face (the temples and under the eyes). Clean with blendercleanser® and dry in a well-ventilated area.
This product is part of Glowhaus, a makeup and skin care boutique featuring all things dewy, sparkly and bright.
Web ID: 2661597