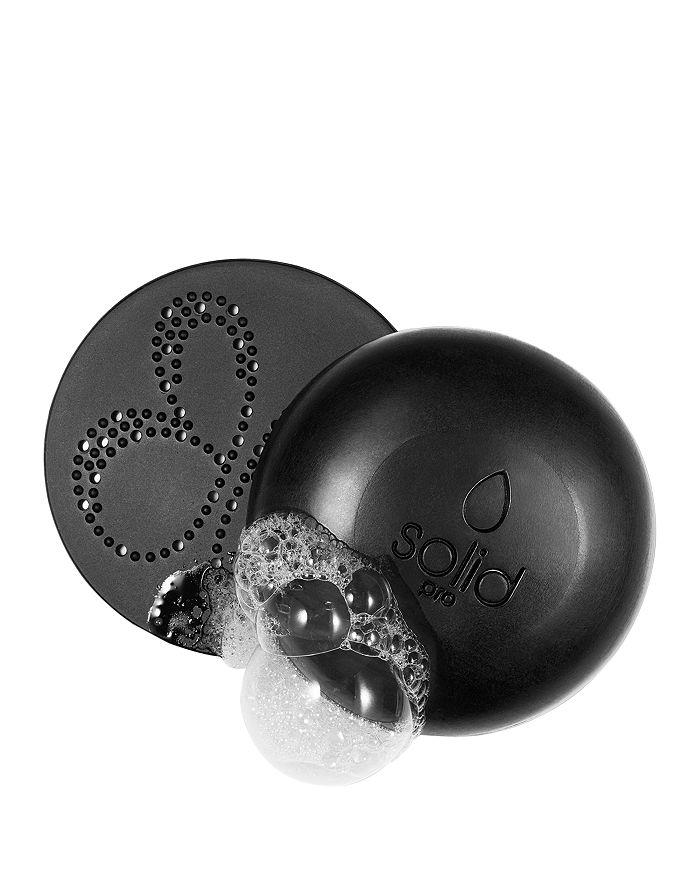 product details
Jumbo sized charcoal-infused formula deep cleans multiple beautyblenders and makeup brushes. As a revamped version of beautyblender's best-selling formula, blendercleanser solid pro is now charcoal-infused, aiding in the removal of excess product, dirt and oil from blenders and brushes for clean makeup application. With hints of lavender, the formula supports the integrity of the blender's exclusive material and provides the same superior cleansing results as the liquid blendercleanser. The large size makes washing multiple blenders a cinch and even includes a large silicone scrubbing pad that doubles as a platform to deep clean all of your makeup tools and as a place to dry your soap before placing it back in the canister.

Formulated without sulfates, parabens and phthalates.

After each beautyblender use, cleanse to help maintain the integrity of the blender's material. Rub beautyblender over the soap, creating a lather; repeat if necessary. Gently squeeze beautyblender or brushes and rinse again to remove any excess cleanser and water. Set the cleanser on black silicone pad to air dry. Note: If a deeper clean is needed, you can gently bounce your soapy beautyblender or swirl makeup brushes against the raised bumps of the black pad to pull the cleanser in and extract makeup out.
This product is part of Glowhaus, a makeup and skin care boutique featuring all things dewy, sparkly and bright.
Web ID: 2661598