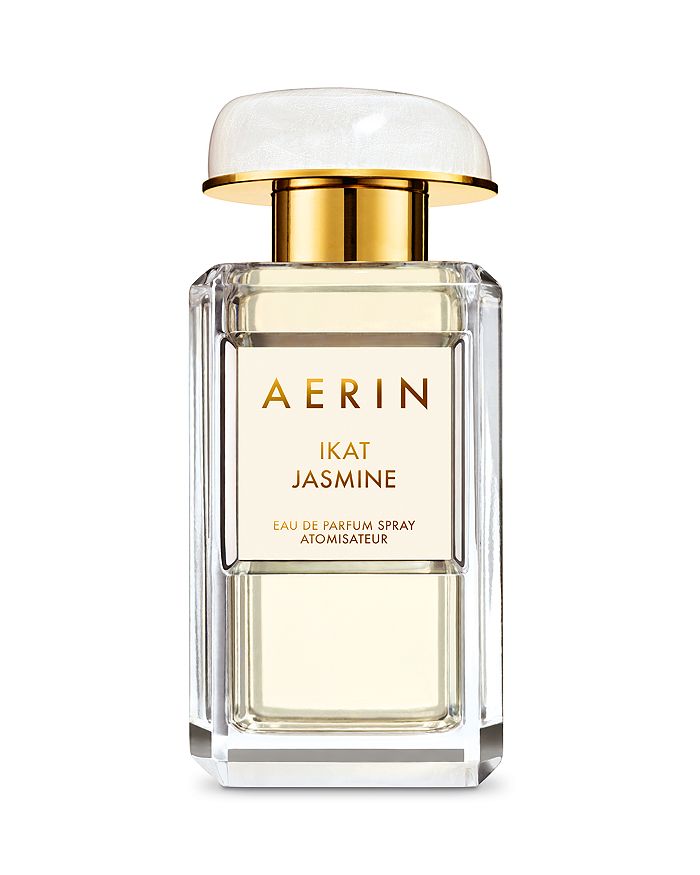 AERIN
Ikat Jasmine Eau de Parfum
make a selection to see available offers
product details
KEY NOTES:
Jasmine sambac, jasmine Egyptian infusion, tuberose fleur, honeysuckle, sandalwood

ABOUT THE FRAGRANCE:
"Ikat Jasmine personifies a modern woman--effortless style and intriguing femininity."
--Aerin

The impeccable pairing of Jasmine Sambac and Jasmine Egypt Infusion is enhanced with exotic Tuberose Fleur in a fragrance rich with velvety body and soft freshness. A delicate touch of Honeysuckle invigorates the senses, while Tuberose Infusion and Sandalwood add subtle intensity and luminous depth as captivating as the woman who wears it.