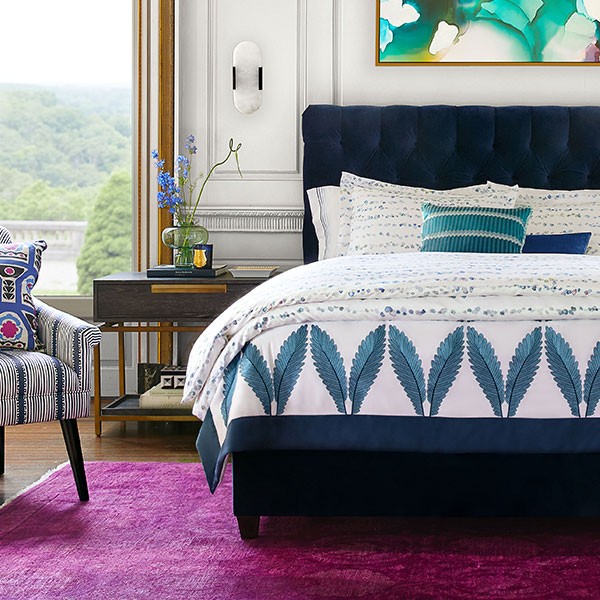 The
Bedding
Guide
As the place where you start and end your day, your bed should both perfectly fit your unique sleep style and also best represent your idea of luxurious comfort. Whether you're wondering how to make a bed, how to pick a pillow or just want an easy sheet buying guide, we've got you covered. Get ready to enjoy the best rest of your life with everything you need to know about our dreamiest bedroom essentials.
How to Select the Perfect Sheets
Known for their luster and drape, these thick, tightly woven cotton sheets are soft to the touch and perfect for the colder months.

These lightweight styles are characterized by their crisp versatility and breathability—a must-have for heat waves and hot sleepers.

Bring on the breezy summer mornings. Casual cool gets an elevated vibe with the most relaxed bedding material that features a looser weave.
How to make your bed
Turning your bed into a dream retreat means that yes, you can have all those pillows. Pile on the plush and indulge in the fine art of bedding with these nighttime must-haves.
How to Pick the Right Pillow
Whether you sleep on your stomach, curl up on your side or really stretch out at night, you need the right pillow to keep your neck, back and even hips in line. Our pillow buying guide will help you find the best style for your go-to bedtime position.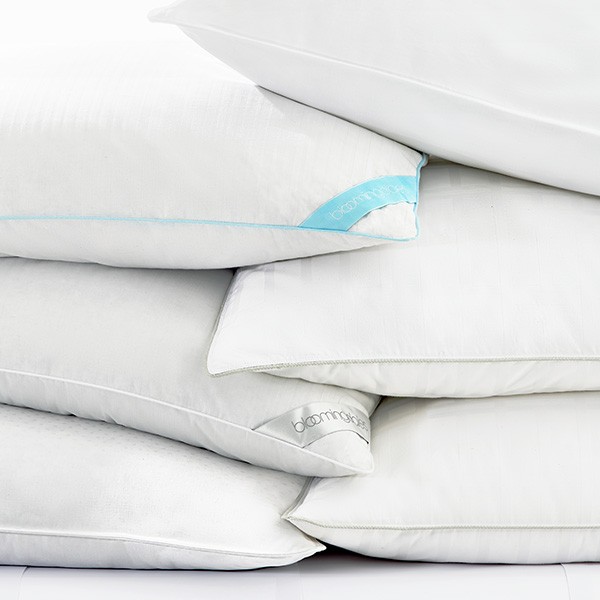 Perfectly plush for resting on your stomach.

Back sleepers will love these versatile styles.

More supportive for side sleepers.
How to Choose a Comforter
If you're ready to snuggle down, look no further than our comforter guide. Whether you decide on a timeless down style or a more modern alternative, be sure to pay attention to the fill power. It's a measure of the volume of insulation inside, so the higher the number, the toastier your slumber.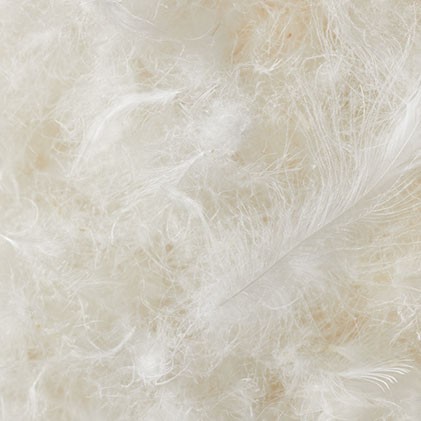 This fluffy insulator is lightweight while maintaining its warmth. Because of the delicate nature of the material, these cloud-like comforters are also exceptionally soft.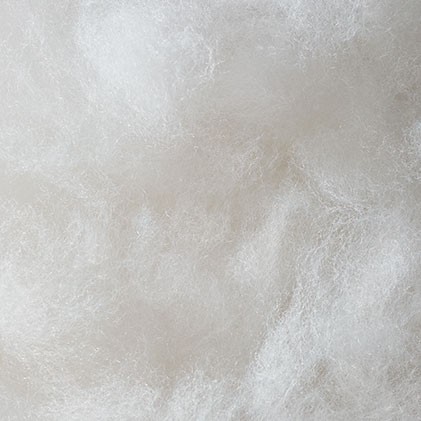 Asthma and allergy sufferers rejoice! Natural cotton and synthetic materials like rayon and polyester are often just as warm as traditional fillers and can often be machine washed.