A Look Back…
A lot has happened in 150 years. Here's a look back at some of the major milestones and unexpected introductions we've made since our groundbreaking 1872 debut.
1872
How it started…
Brothers Lyman & Joseph Bloomingdale open their "Great East Side Bazaar" at 938 Third Avenue, farther uptown than any other department store. Overnight, the Upper East Side is the place to be.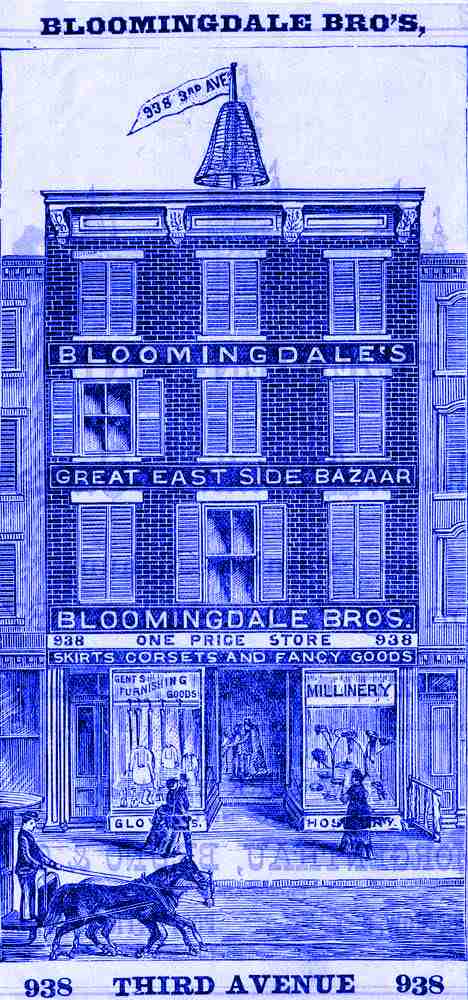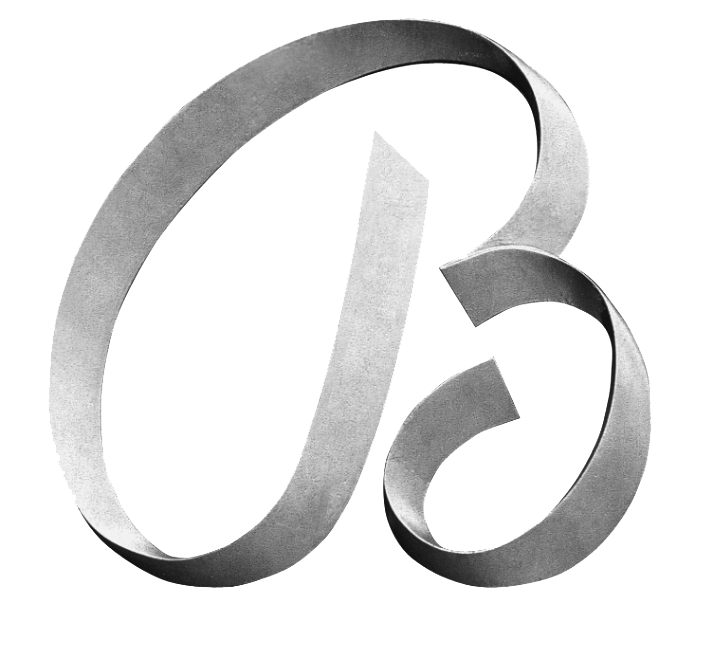 1886
Hello, Flagship
Bloomingdale's moves to its current location at the crossroads of 59th Street and Third Avenue. Over the course of several decades, the store grows and grows, eventually spanning the entire square block.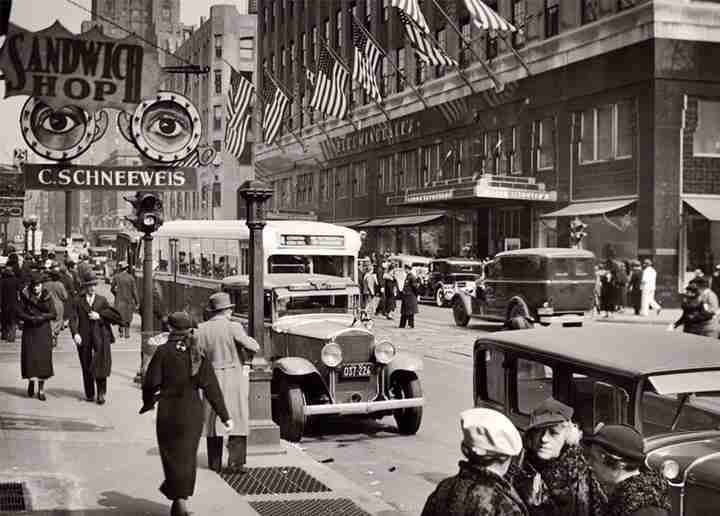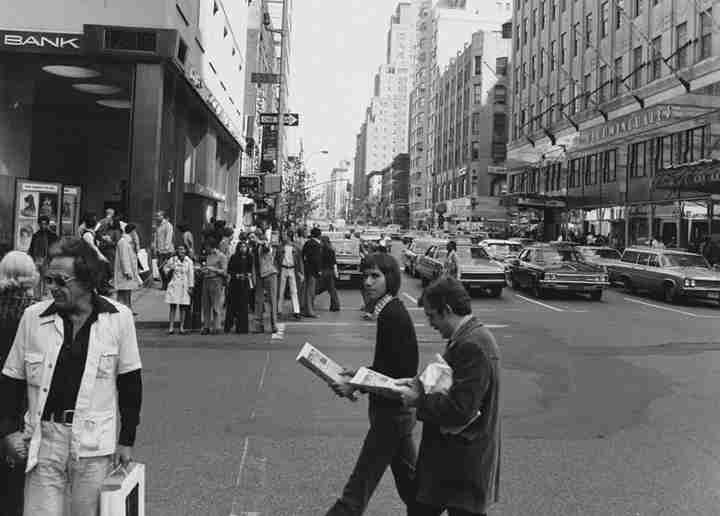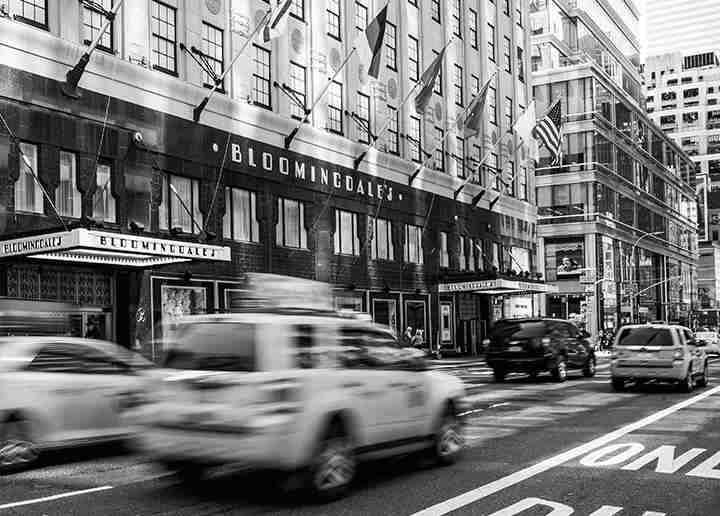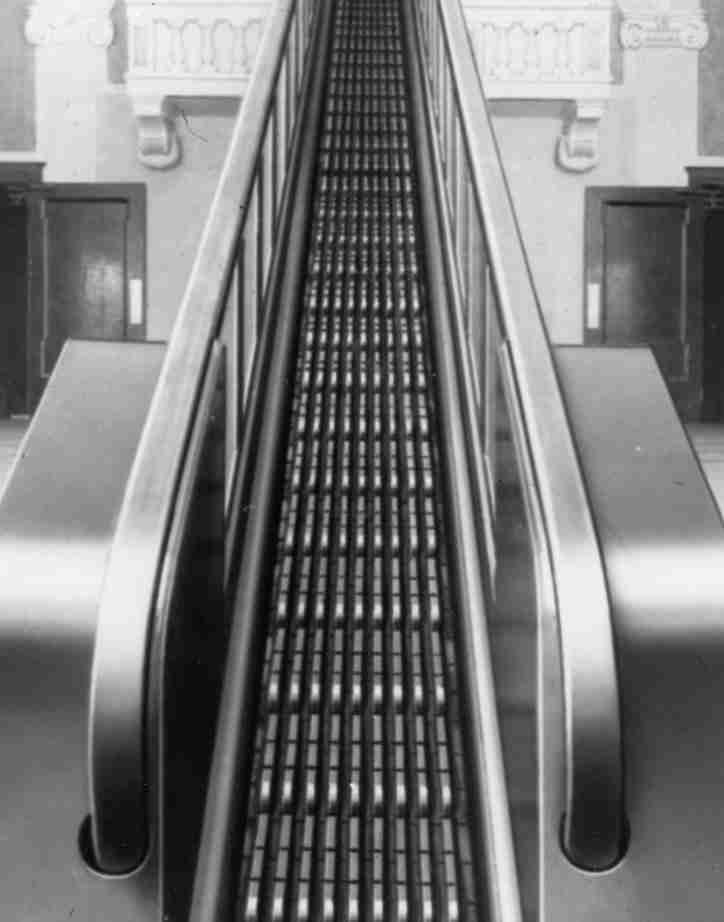 1898
Going Up
Already the first North American store to install an elevator (called a sky carriage at the time), Bloomingdale's finances a young inventor's idea of an "inclined elevator," and lo and behold, the escalator is born.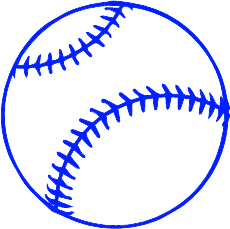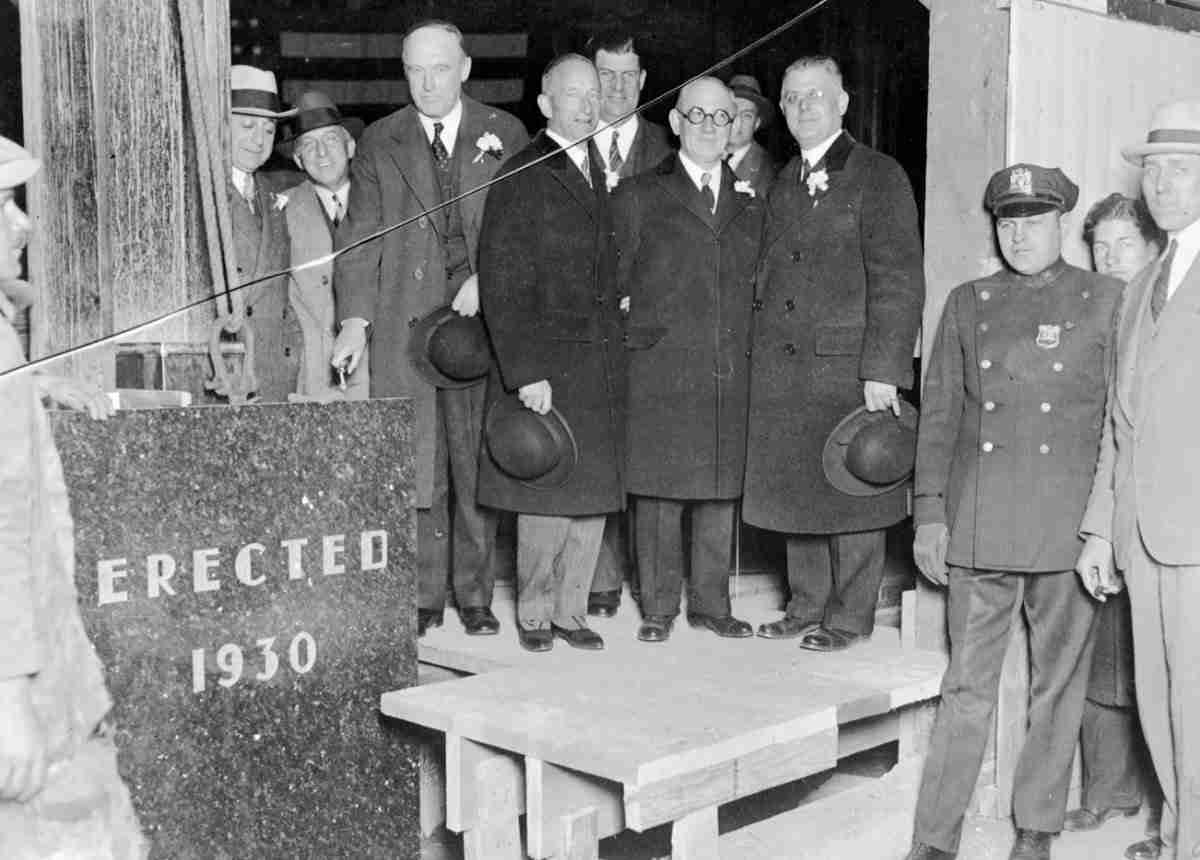 LEX MARKS THE SPOT: A HIDDEN TIME CAPSULE
Is it true? Two time capsules—set to be opened in 2130—are rumored to be buried beneath the base of the flagship. Laid there during a construction project in 1930–31, the first is said to contain a signed Babe Ruth baseball, worth up to half a million dollars, plus other relics of the day. The second holds assorted newspapers and photos, plus three $25 bank book deposits valued at $1.8M. Only 108 years till we'll know!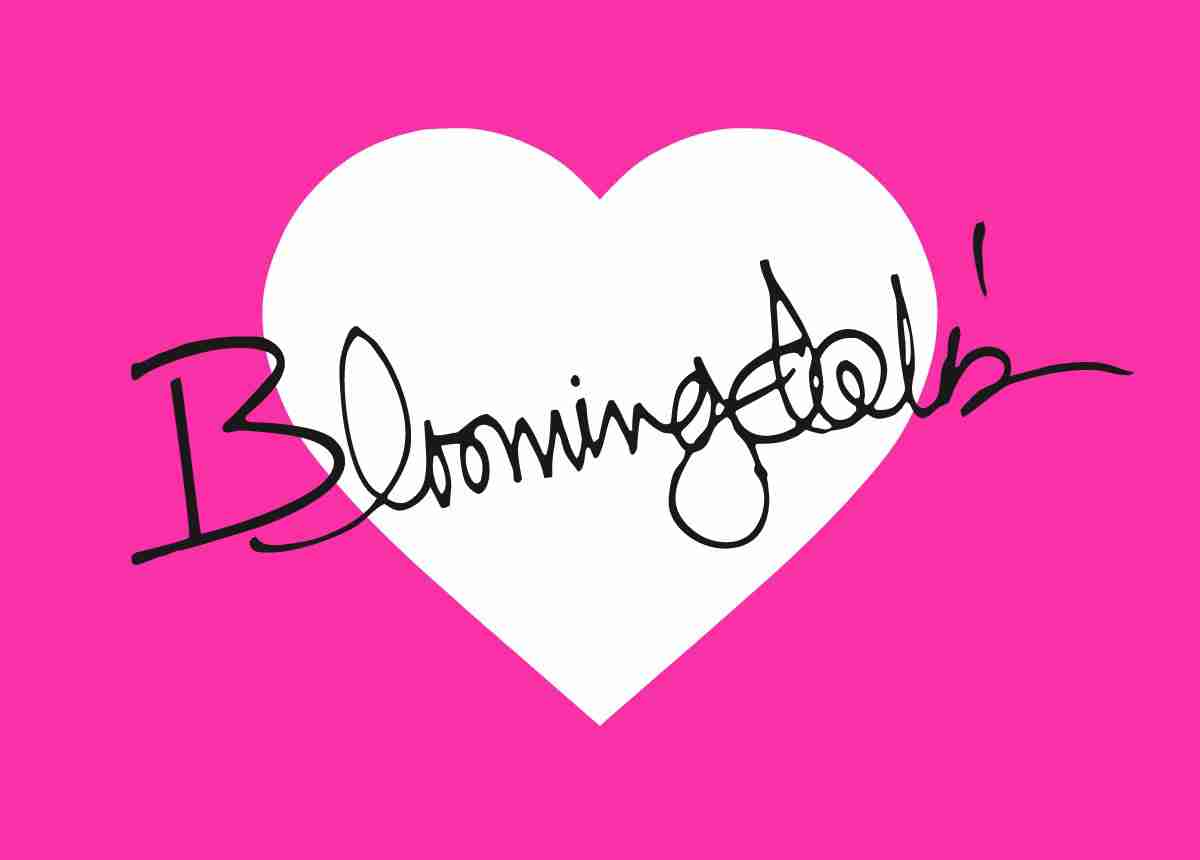 A HERITAGE OF GIVING BACK
Supporting our local community has long been in our DNA. During the Great Depression, more than 2,500 Bloomingdale's employees banded together, contributing funds to the Emergency Unemployment Relief Committee. The company even took out ads in local papers soliciting donations for the cause—an unusual move for the time, and one that resonated so much with readers that 25,000 wrote in thanking the company for our generosity.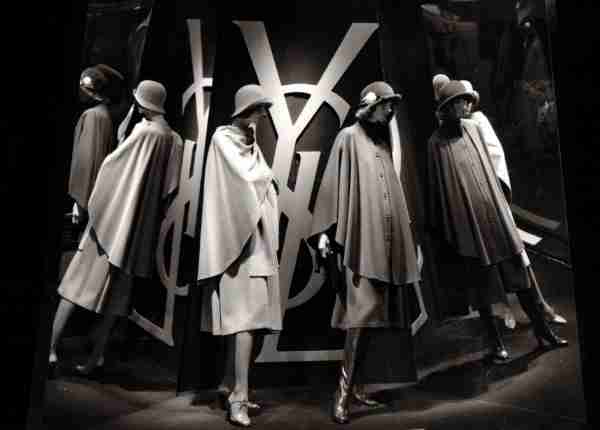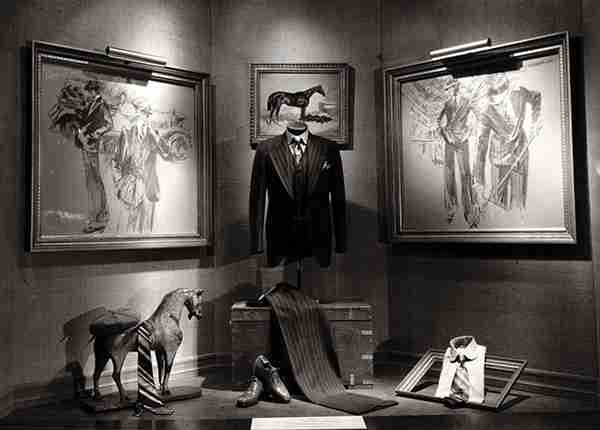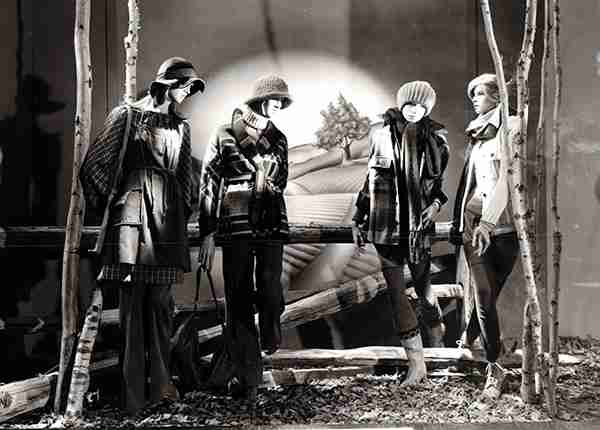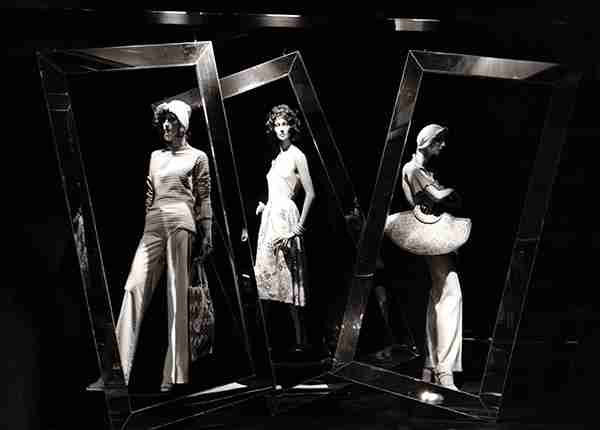 RETAIL AS THEATER
Not to brag, but we basically invented window shopping. Starting in the 1930s, our NYC flagship's attention-grabbing window displays drew a crowd with everything from the latest Parisian fashions to knitting demonstrations, further solidifying Bloomingdale's status as "not a store, but a destination."
Courtesy of WindowsWear
1947
A new business "model"
Bloomingdale's changes the furniture game, debuting first-of-its-kind home displays called Model Rooms, which showcase furniture in full-room, immersive vignettes. The brainchild of famed interior designer (and home floor manager) Barbara D'Arcy, the must-see rooms became instant sensations with crowds—and famous guest curators (like Frank Gehry and Federico Fellini)—lining up for decades after.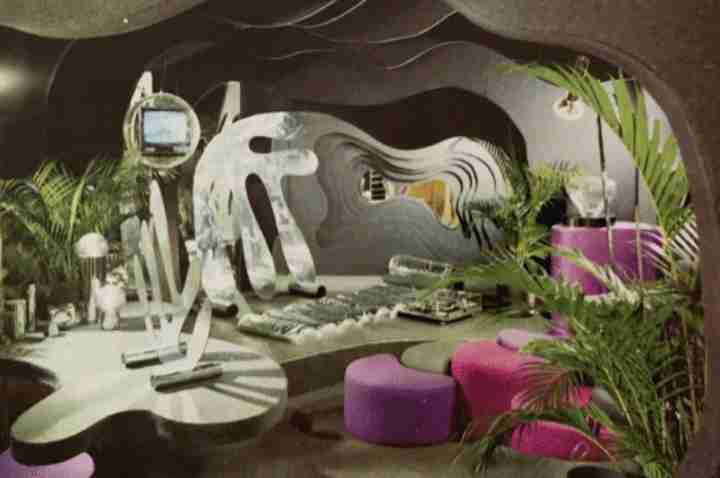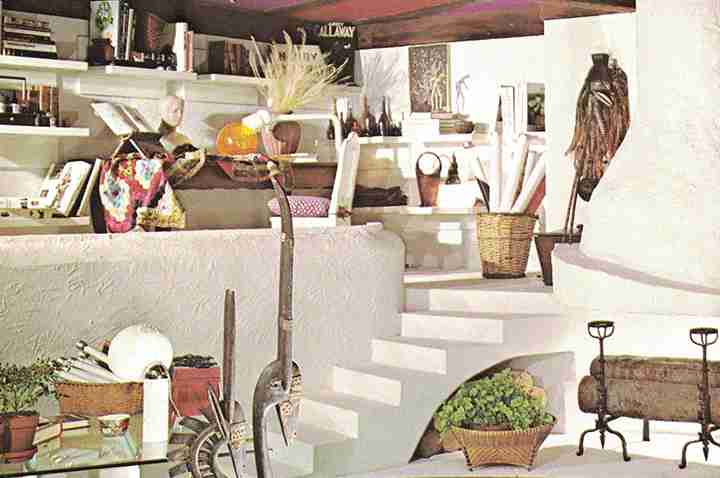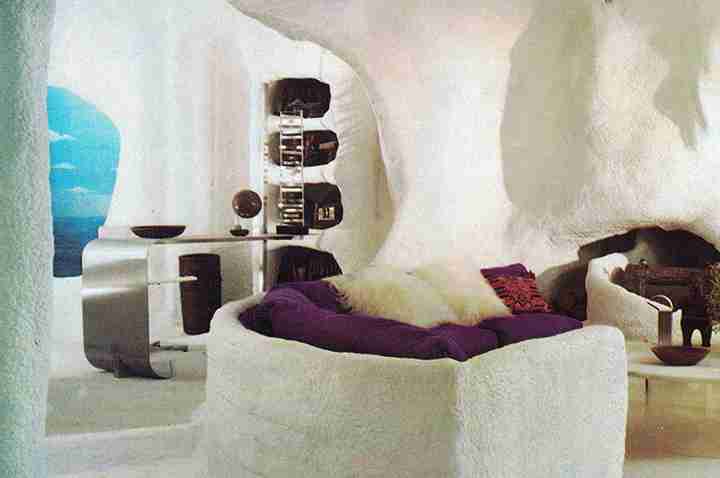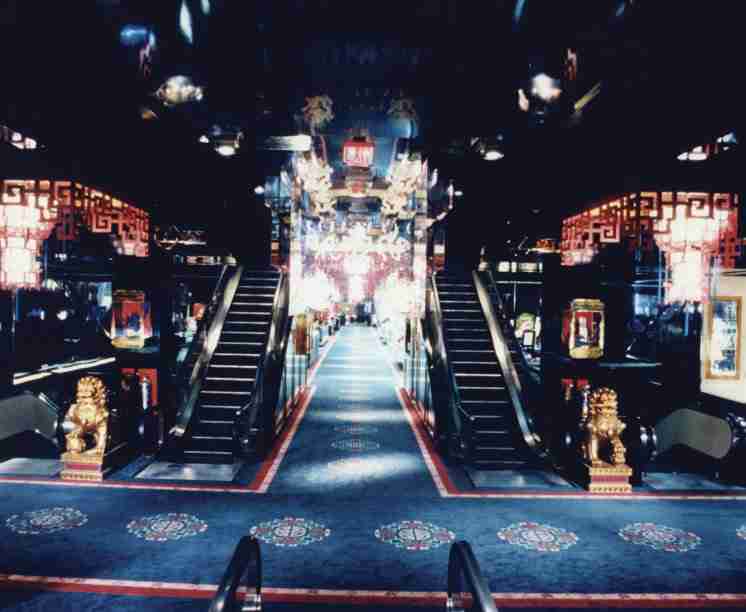 1959
Your Fashion Passport
The world at your fingertips: Bloomingdale's kicks off the first of its annual import fairs with "Casa Bella," an elaborate ode to Italy. These blockbuster shows not only brought each country's finest fashions and wares to 59th Street, but the food, art, and music, too. Elaborate stagings (from a charming Parisian street recreation to an imported Chinese casino) transported customers through an unparalleled immersive shopping experience. Over the years, France, India, China, Spain, Portugal, and Japan were celebrated in grand Bloomie's style.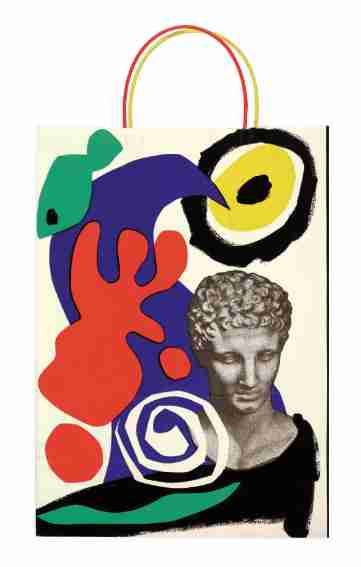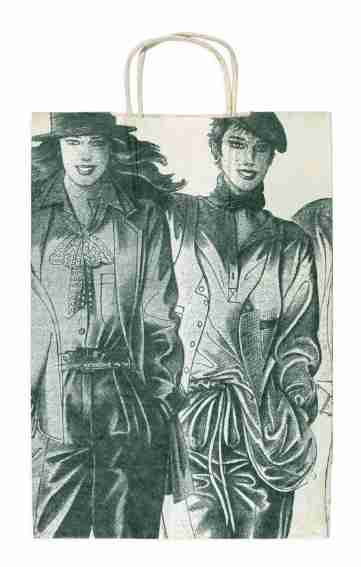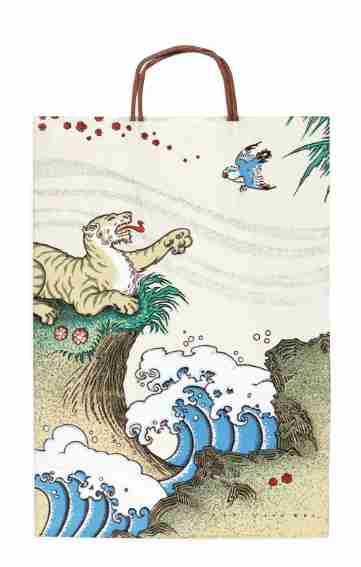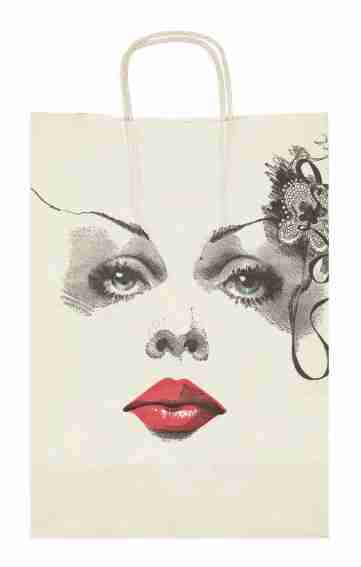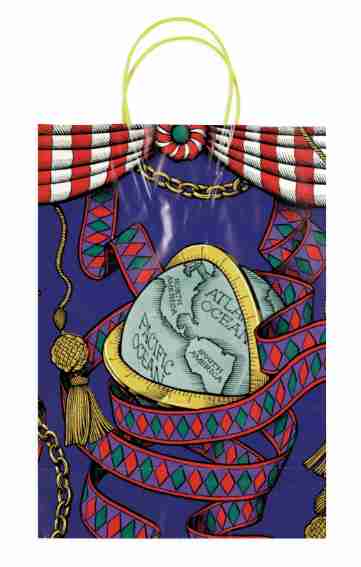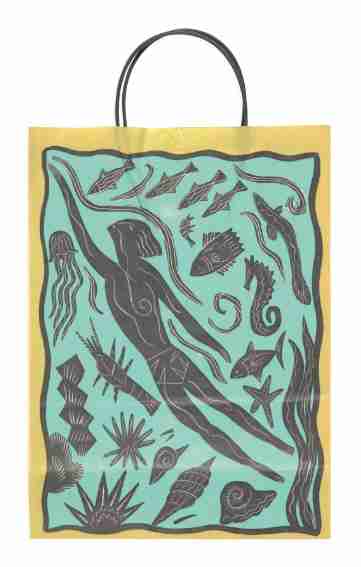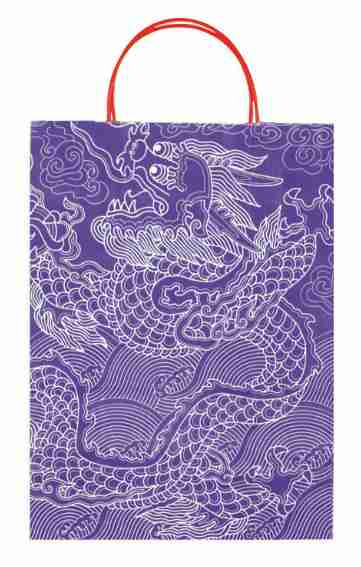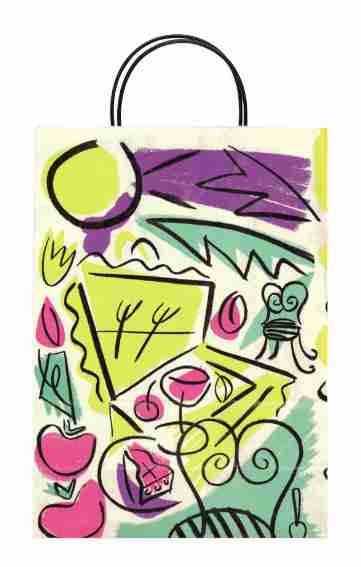 1961
Museum-worthy BAGS
Shopping bag, but make it art: In the 1960s, Bloomingdale's became the first store to commission artists to illustrate our shopping bags, tapping some of the era's most coveted names like Jonah Kinigstein, Kazumasa Nagai, Anthony Russo, and Michael Graves to create über-collectible designs. Over the years, some of our favorite fashion designers like Marc Jacobs and Franco Moschino have put their stamp on our Brown Bag, too.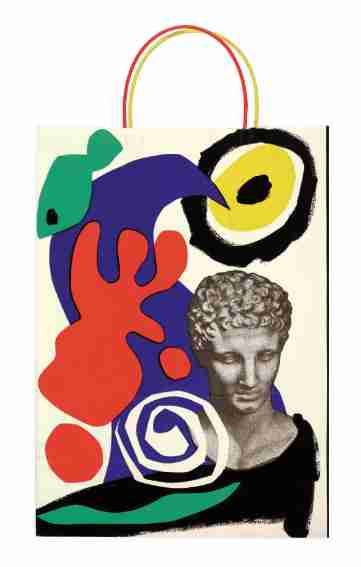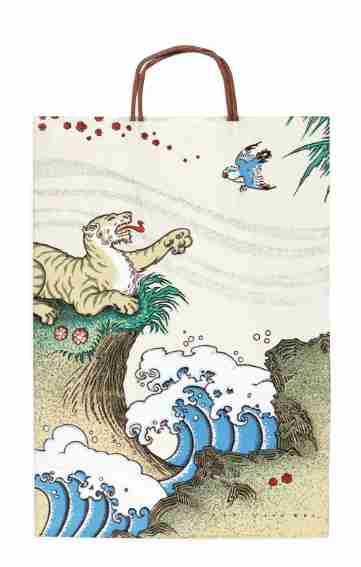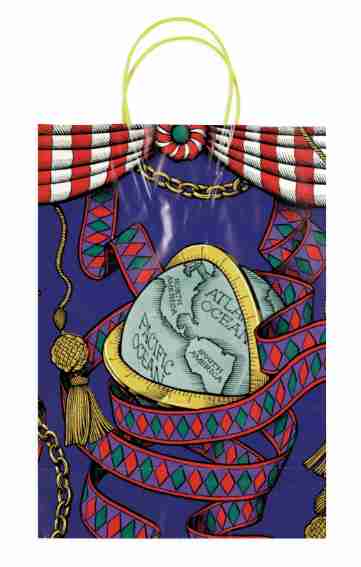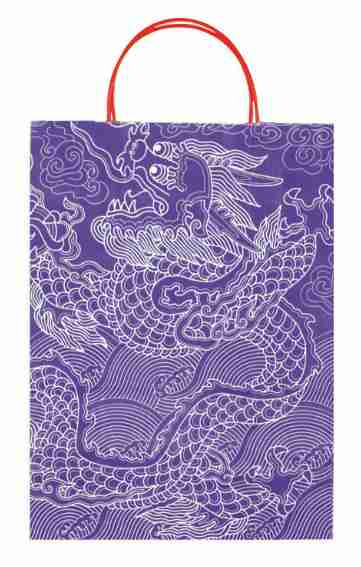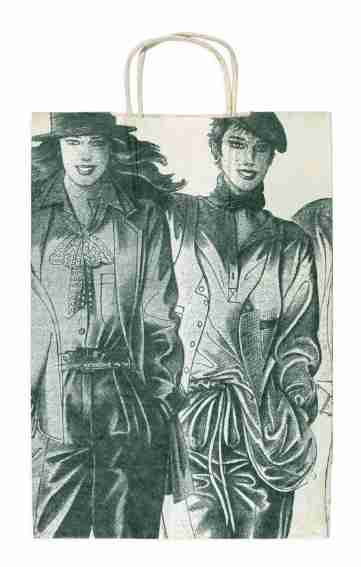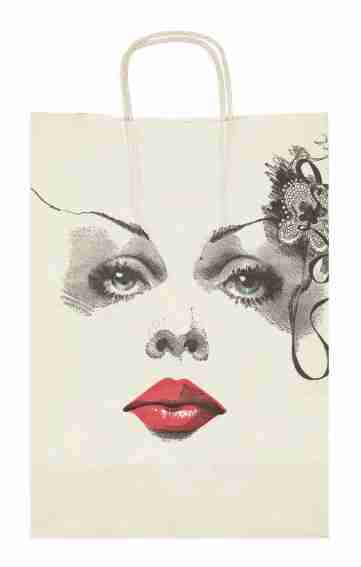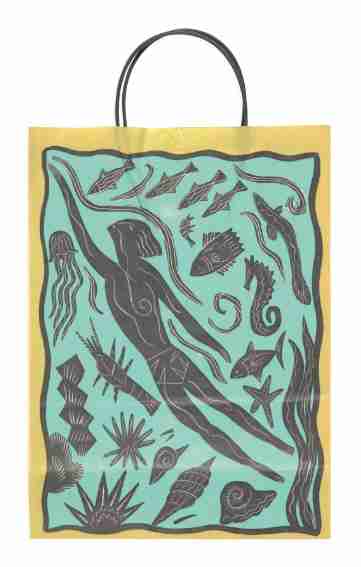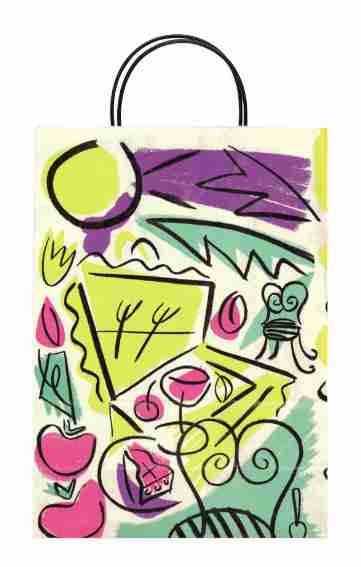 Ralph Lauren
Donna Karan
Calvin Klein
Marc Jacobs
Jean Paul Gaultier
Canali
Courrèges
Zac Posen
1968+
AN EYE FOR TALENT
We're the ultimate launch pad: Some of the biggest names in fashion got their starts here. Pioneers of the in-store boutique, we were the first to create shop-in-shops to feature up-and-coming designers and major labels.

THE SATURDAY GENERATION
Celebrities, entertainers, and socialites make a daily choice: Studio 54 or Bloomingdale's? If the paparazzi—and 60,000 youngsters who flock to the store each weekend—are any indication, it's all about 59th Street and Lex.
CBS News Archive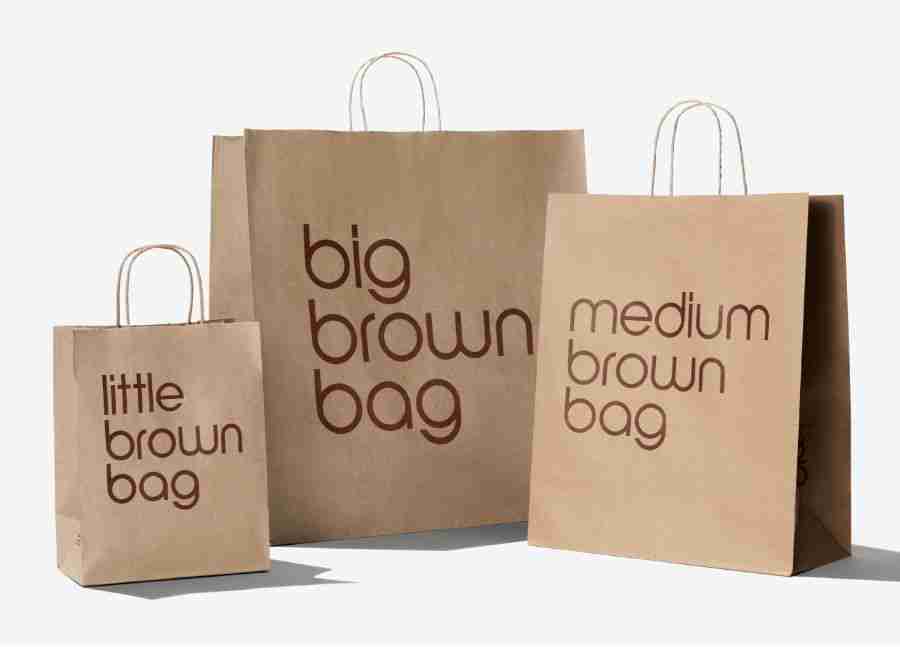 MASSIMO VIGNELLI DESIGNS THE BIG BROWN BAG
Created by Massimo Vignelli, the legendary graphic designer behind our custom logotype, our iconic, ahead-of-its-time—and sustainable—Big Brown Bag first hit stores (and the streets) in 1973. Its oversized design was specifically requested by the linen department to accommodate pillows and blankets. The Little Brown Bag followed a year later, the Medium soon thereafter, and the rest is history.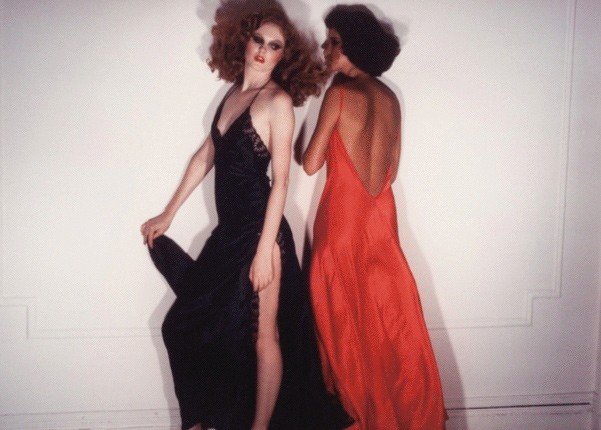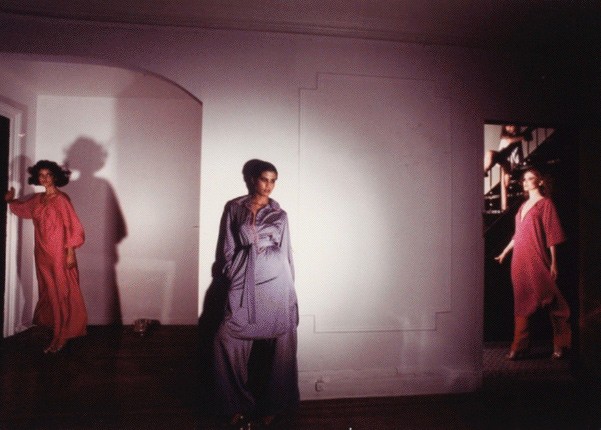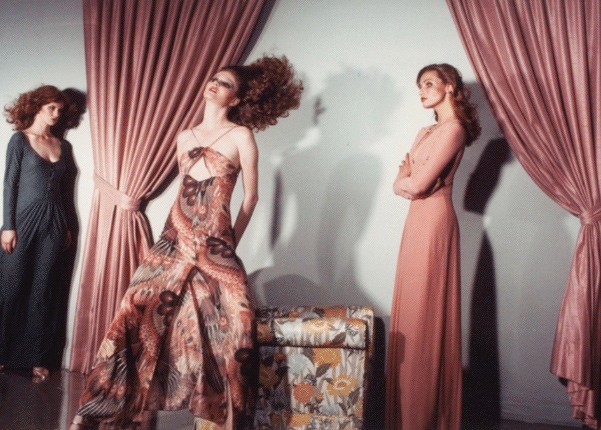 PSST... SIGHS & WHISPERS CATALOG SHOT BY GUY BOURDIN
To celebrate the launch of our new lingerie department, famed Parisian fashion photog Guy Bourdin lenses a 34-page, avant-garde lingerie catalog, Sighs & Whispers, for a New York Times insert. An instant smash thanks to its provocative, art-house vibes, today collectors still try to snap up rare copies online.
Sighs & Whispers © The Guy Bourdin Estate 2022, Licensed by Iconess LTD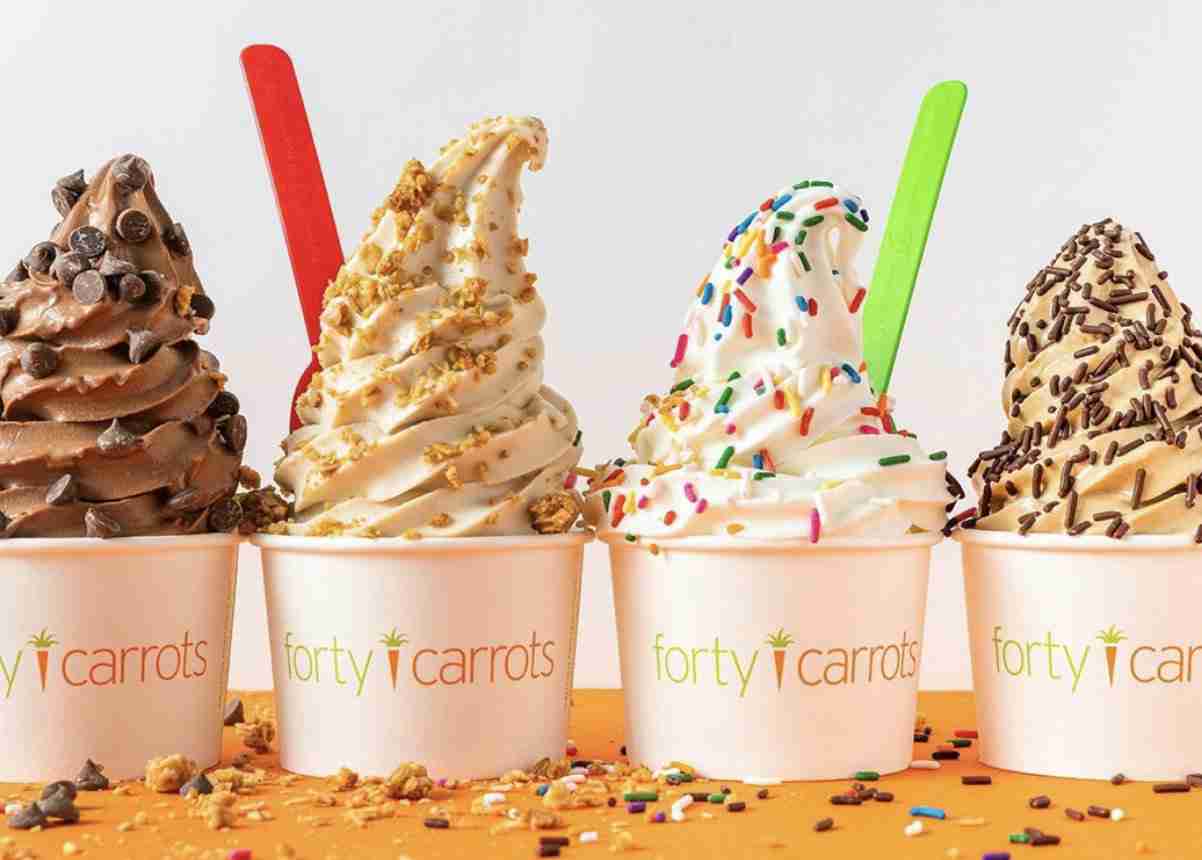 FRO What?
Our very own Forty Carrots put frozen yogurt on the NYC map nearly 40 years ago. Today it is beloved around the globe—and can even be shipped across the country.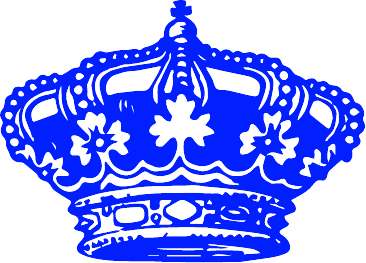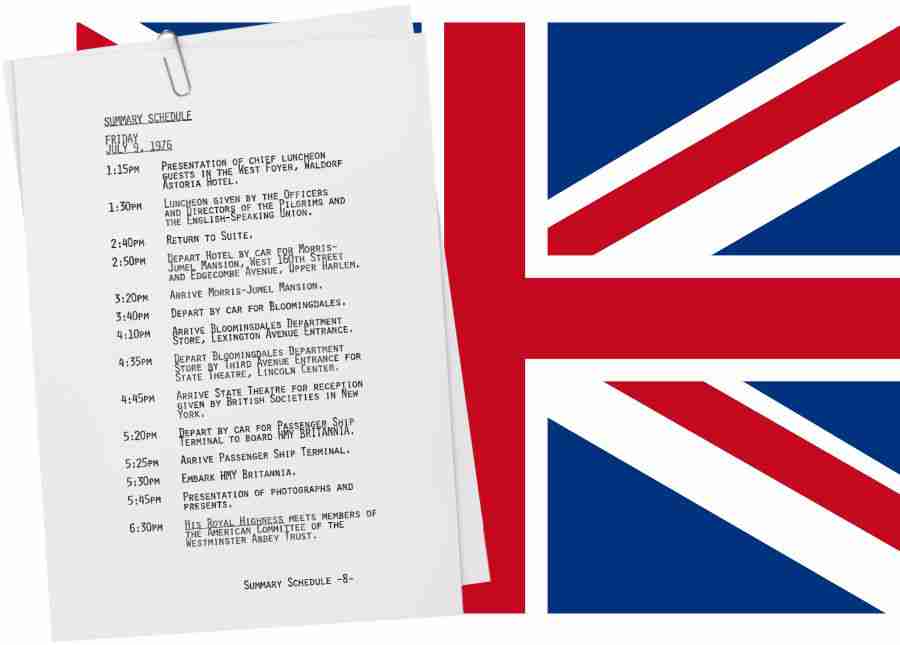 FIT FOR A QUEEN
Queen Elizabeth chooses to visit Bloomingdale's—the only store on her packed itinerary—during a trip to the U.S. for America's Bicentennial. For Her Majesty's visit, traffic on all of Lexington Avenue was redirected uptown so per royal protocol Her Majesty could exit her car from the right side.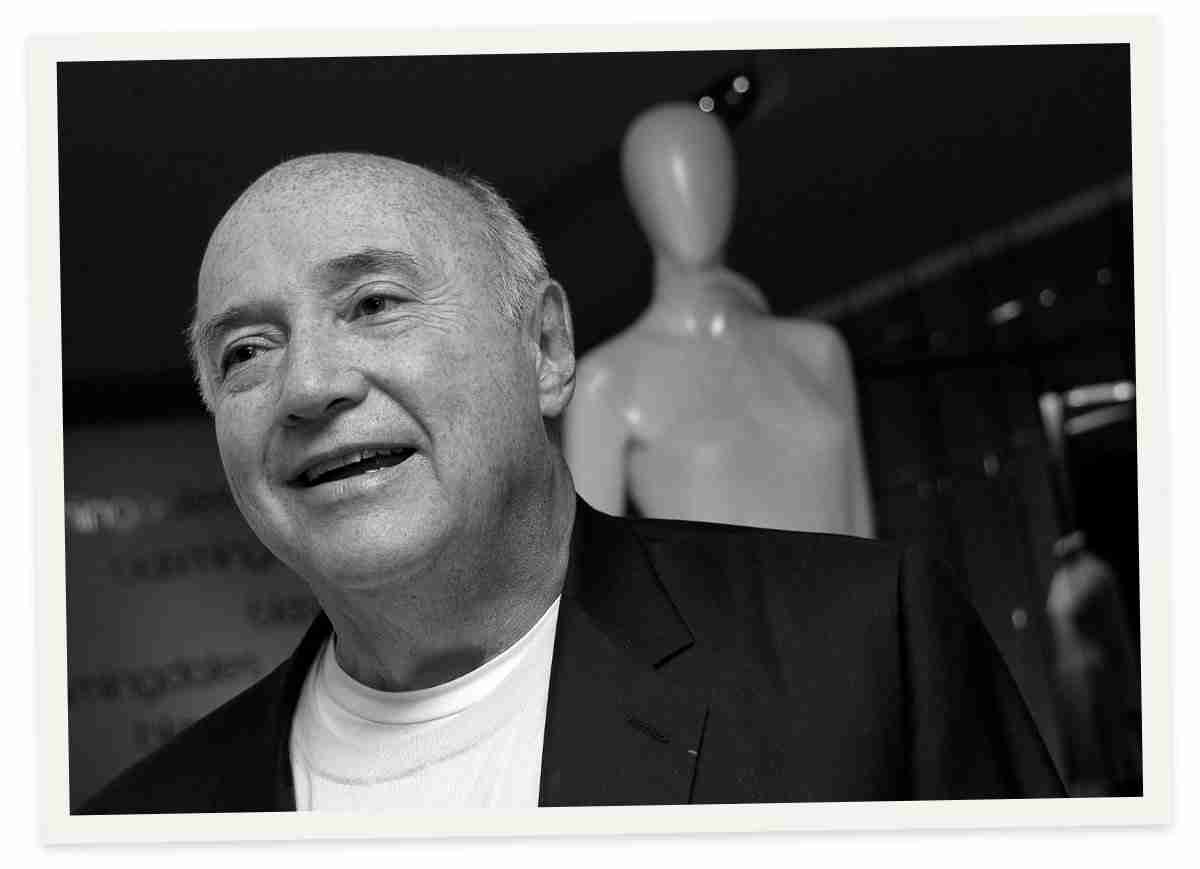 THE IT LIST
As the '70s come to a close, people around the world look to Bloomingdale's for what's new and next. Kal Ruttenstein is hired and, overnight, the Fashion Office becomes America's trend-forecaster.
EAU WHAT A NIGHT
In September 1978, Yves Saint Laurent debuted its new perfume, Opium, exclusively at Bloomingdale's. To announce the launch, a scent-sational $100,000 party was held aboard an antique junk in the South Street Seaport, drawing big names like Andy Warhol, Faye Dunaway, Warren Beatty, Jacqueline Onassis, Henry Kissinger, and Barbara Walters. Bloomingdale's would sell over half a million dollars' worth of Opium over the next three months.
Yves Saint Laurent (1936 – 2008), research sketches for the fragrance Opium, 1977. © Yves Saint Laurent.
1980s
C'MON, BARBIE, LEt's go party
Name a more iconic duo than Barbie and Bloomingdale's (no offense, Ken). Since the 1980s, we've dressed the beloved doll in limited-edition collaborations with designers like Donna Karan, Ralph Lauren, Nicole Miller, and Calvin Klein, and even launched our own exclusive Bloomingdale's Barbie plus a Barbie-branded pop-up for the doll's 50th anniversary.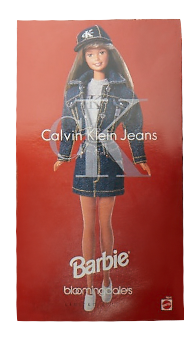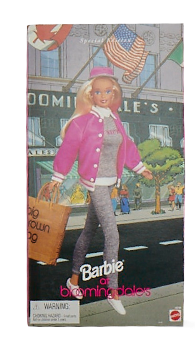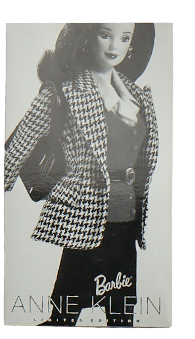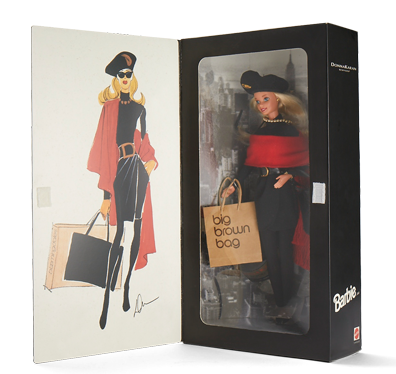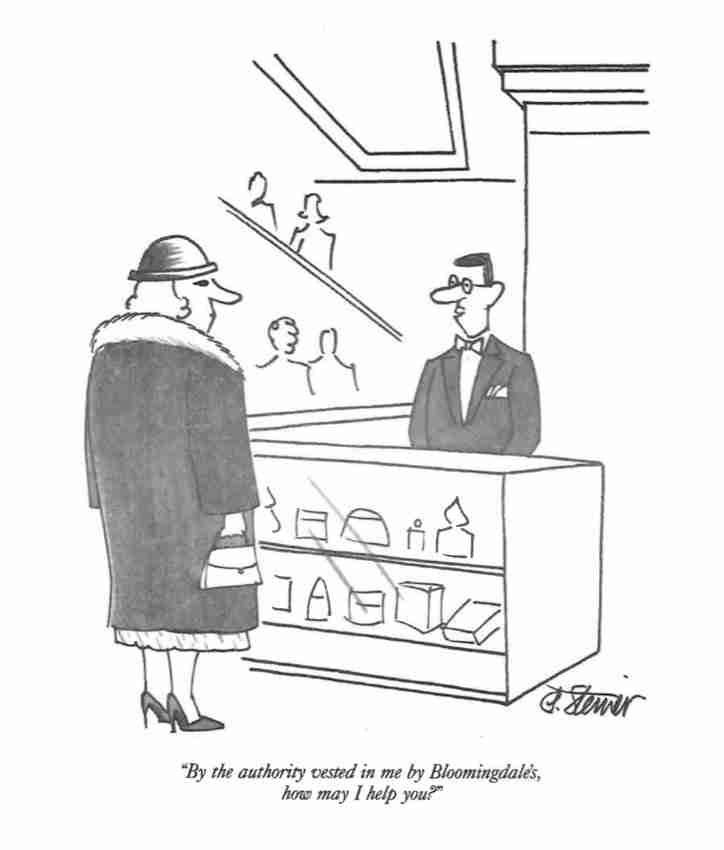 1980s
DARLING OF THE NEW YORKER
Bloomingdale's has been a mainstay in fellow NYC institution The New Yorker's well-loved cartoons, with talents like Syd Hoff and Edward Koren dropping our name or depicting our flagship in black and white as a slice of New York life.
1980s
A POP CULTURE SENSATION
Andy Warhol calls Bloomingdale's "the new kind of museum for the '80s." Years later his love for his favorite store is celebrated in the Andy Monument, a 10-foot chrome statue of the artist carrying—what else—a Bloomingdale's Medium Brown Bag.
Bloomingdale's graphic created by Bloomingdale's in 2022. Andy Warhol. Self-Portrait in Fright Wig © 2022 The Andy Warhol Foundation for the Visual Arts, Inc. / Licensed by Artists Rights Society (ARS), New York.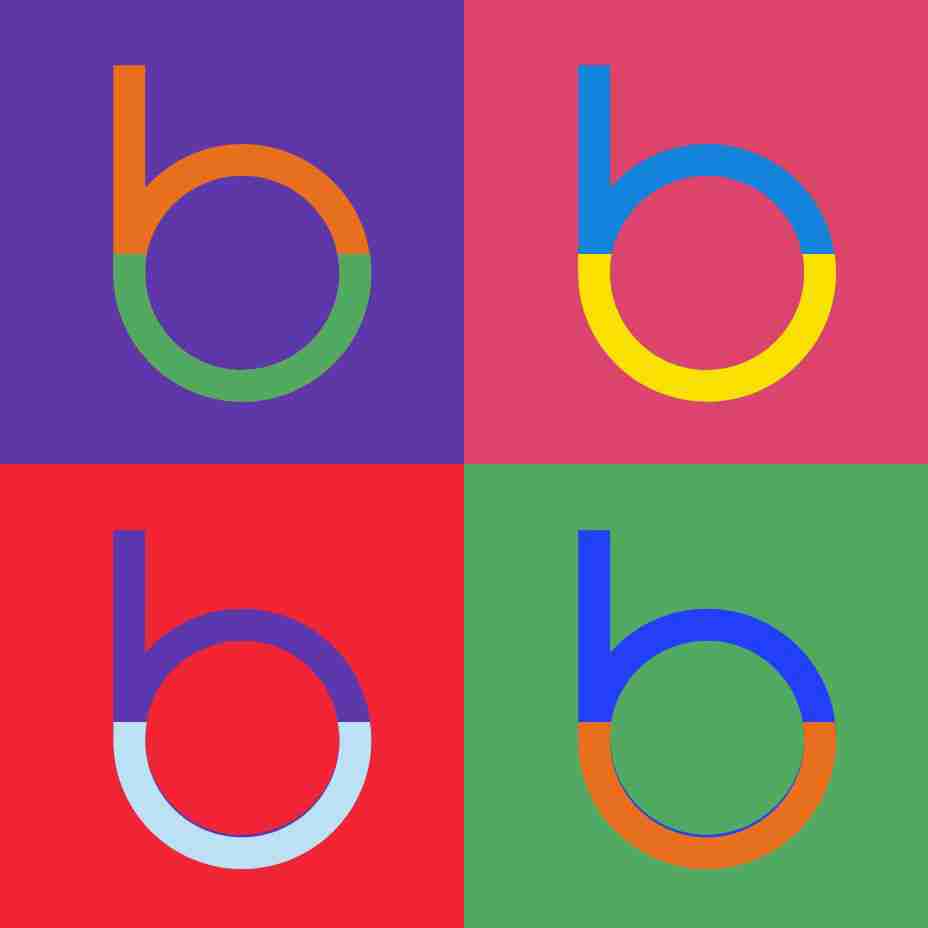 Bloomingdale's is "the new kind of museum for the '80s."
– Andy Warhol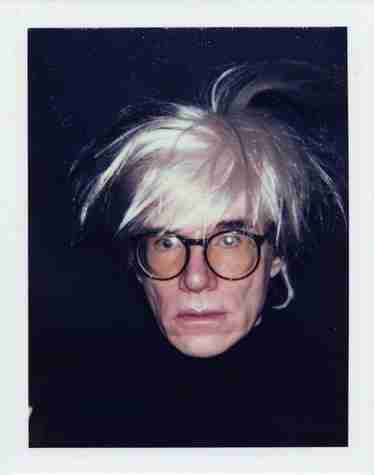 1990s
Off broadway, on the b-way
The Theater District isn't the only place you can catch a Broadway performance. In 1990, we featured performances from City of Angels, Forbidden Broadway, and Grand Hotel in support of Broadway Cares/Equity Fights AIDS. Since then, we've hosted in-store performances from Cabaret, The Lion King, Hairspray, Rent, Thoroughly Modern Millie, Wicked, and Dear Evan Hanson, to name a (Tony-winning) few.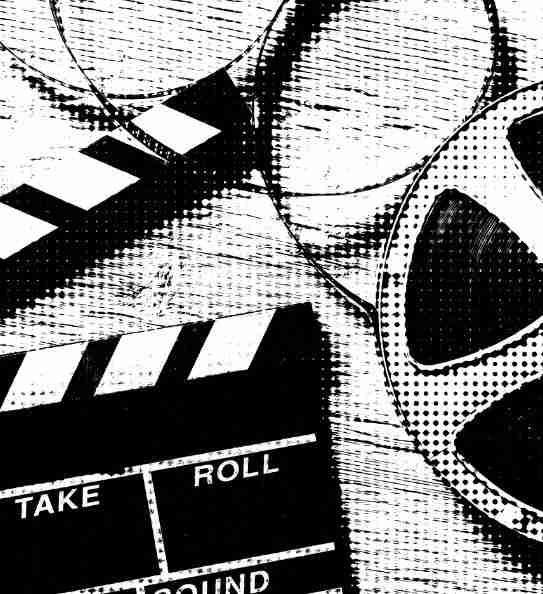 2000s
BLOOMINGDALE's GOES HOLLYWOOD
Our flagship takes a star turn with scene-stealing cameos in Manhattan, Splash, Serendipity, Becoming Halston, and more. And our legendary Brown Bag has made so many TV appearances (like on Friends, Sex and the City, and Ray Donovan) that we're seriously ready for our honorary Emmy.
RAVE REVIEWS
Bloomingdale's is named the most popular department store—and the quintessential New York store—according to the Zagat Survey, based on reviews from 7,176 shoppers of over 2,000 stores.
GOING GLOBAL
Bloomingdale's takes its signature style to the other side of the world, opening first in Dubai, and then expanding to Abu Dhabi and Kuwait. These luxury outposts focus on ultra-high fashion with dedicated Bottega Veneta, Balenciaga, and Yves Saint Laurent shop-in-shops.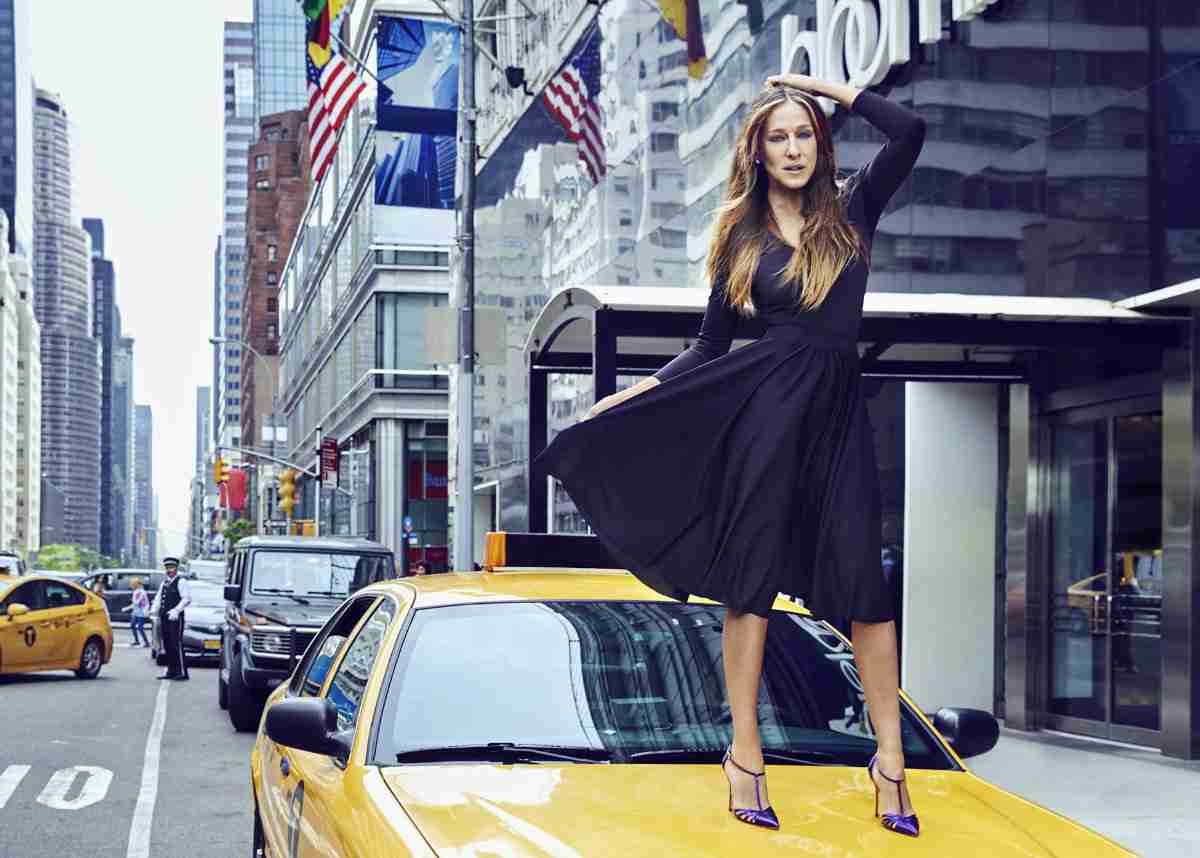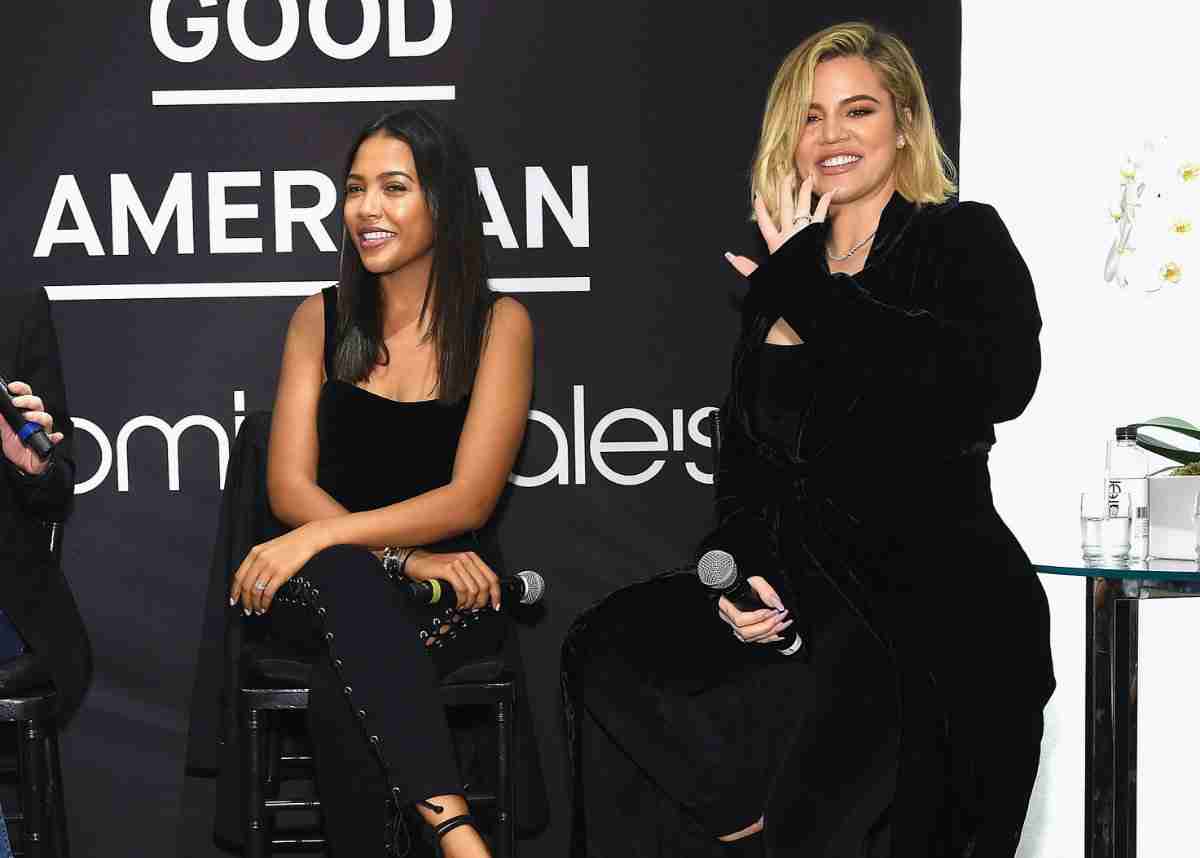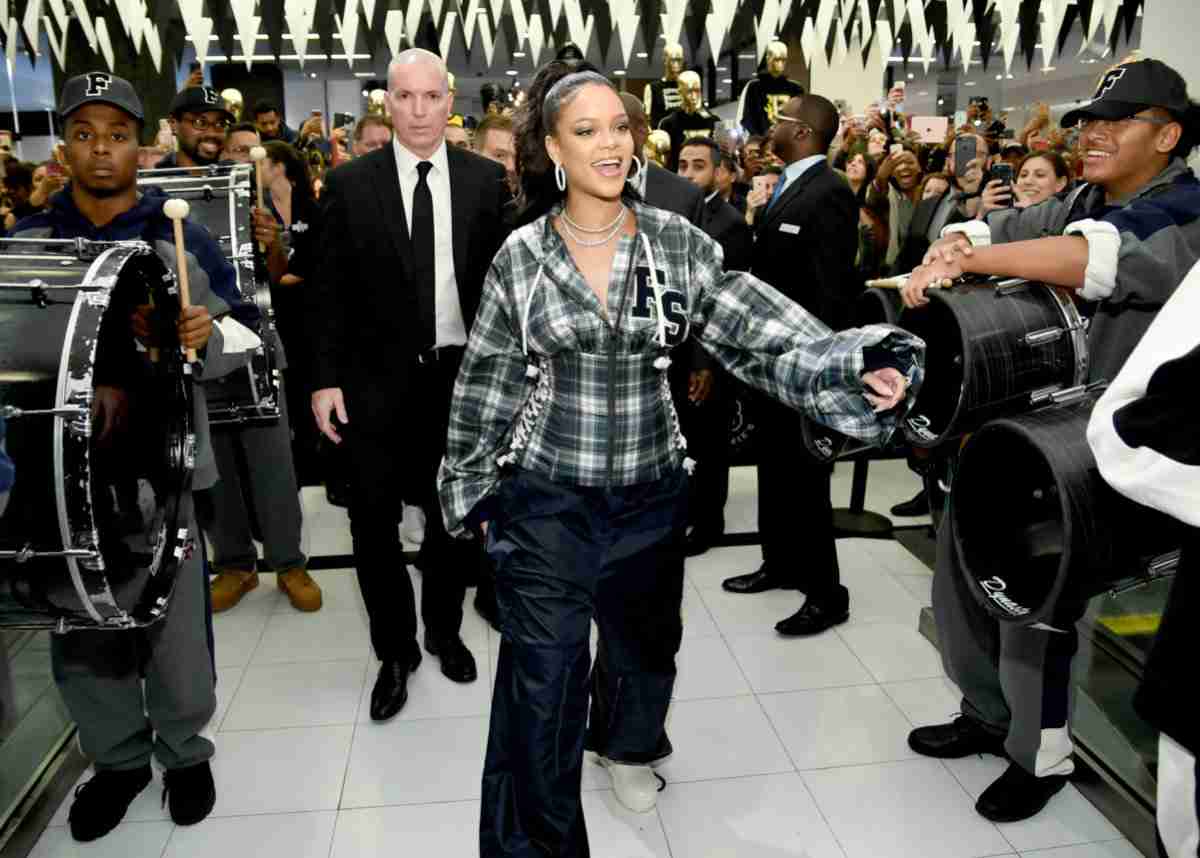 ALL STARS GO TO BLOOMINGDALE'S
From Khloé Kardashian and Emma Grede answering all your burning questions, to Sarah Jessica Parker perching atop our awning to launch her shoe collection in 2015, to Rihanna hosting a Fenty University pep rally (arriving with a full marching band in tow), our flagship has enjoyed more A-list guest stars than your favorite 2000s sitcom.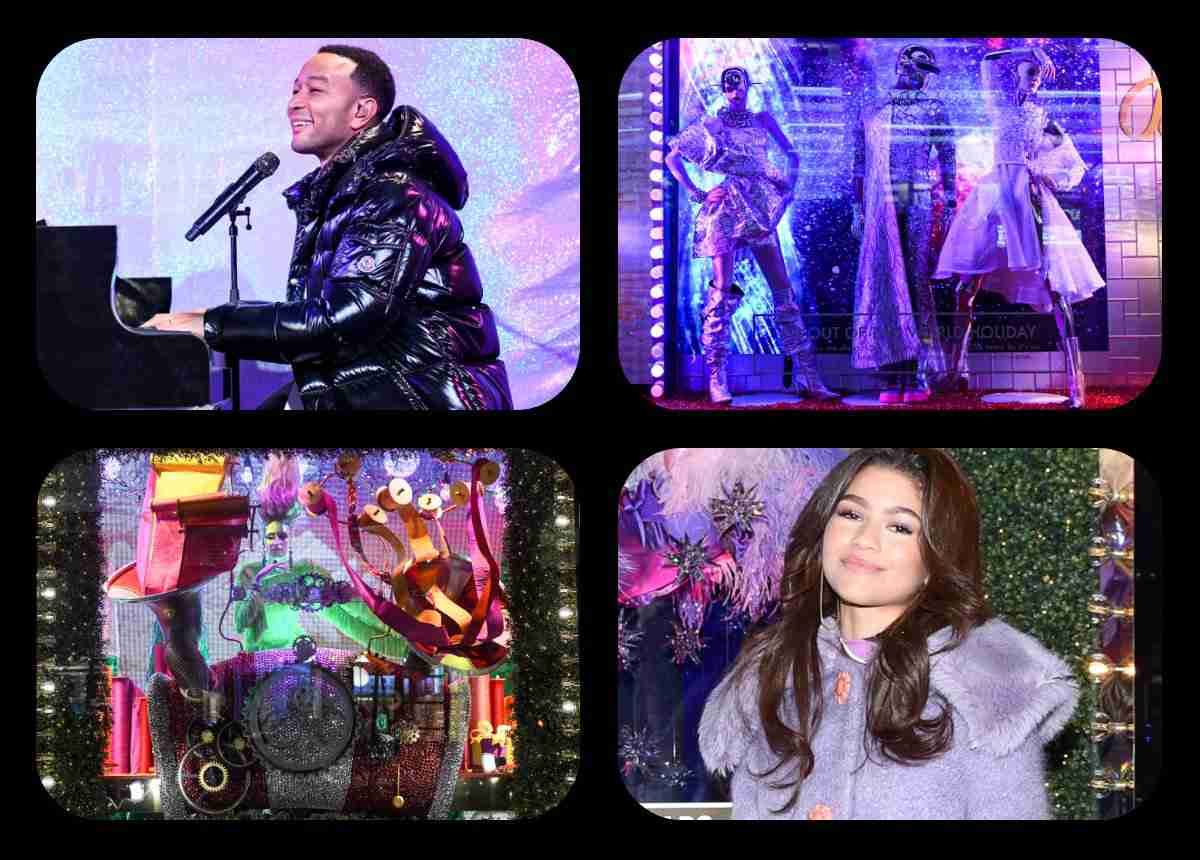 ICONS ONLY
Our award-winning holiday windows are as awe-inspiring as the hosts who have unveiled them. Legendary performers include Tony Bennett, Idina Menzel, John Legend, Harry Connick Jr., and Josh Groban.

NOW STREAMING: OUR EVENTS HIT SCREENS EVERYWHERE
The introduction of Bloomingdale's On-Screen brings our most stylish events to every corner of the globe! We're talking dinner with Phillip Lim, a chat with Stella McCartney, master classes with top makeup artists, a tour of Temple St. Clair's studio, heart-pumping fitness classes, and even floral arranging with Kobi Halperin. Stream them live or catch a replay—and shop the products featured right on the spot.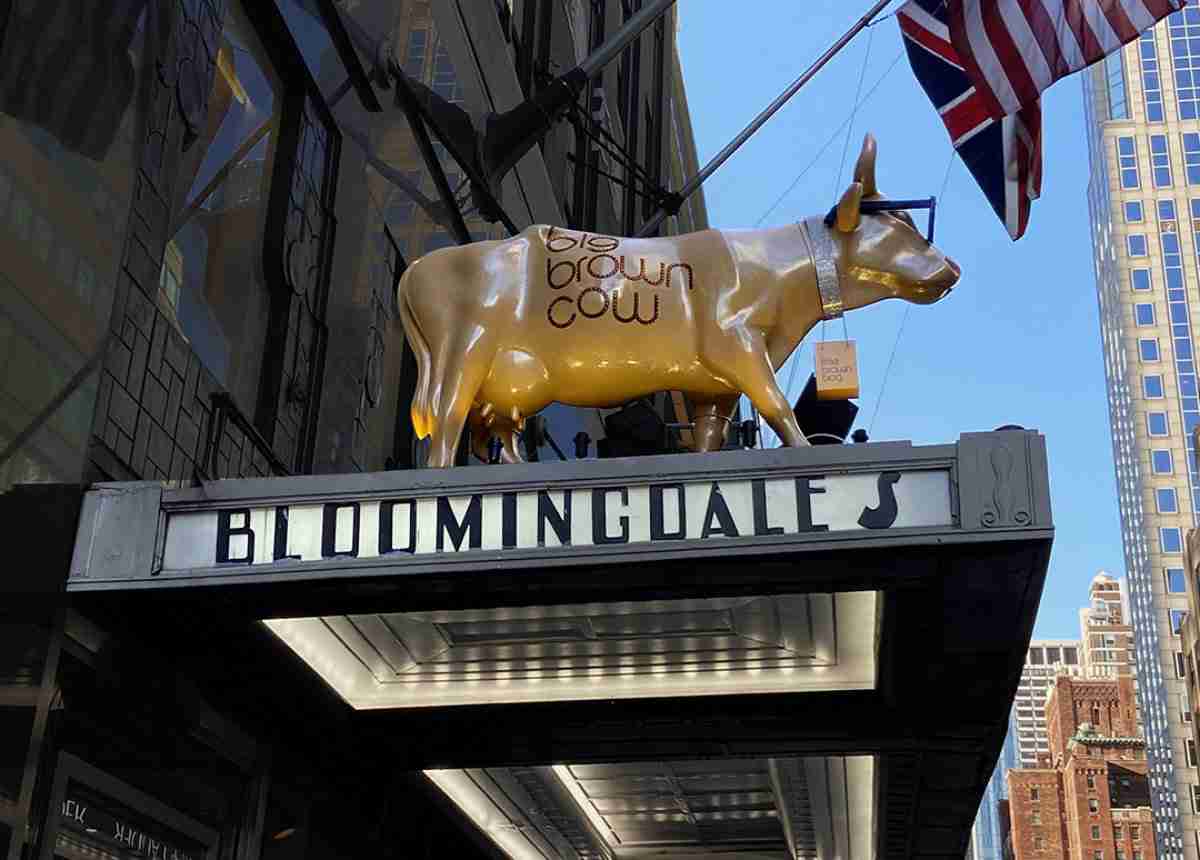 HOLY COW!
This divine bovine, fashioned after our Big Brown Bag and accessorized chicly in a rhinestone collar and oversized shades, was created as part of 2021's CowParade in support of God's Love We Deliver, a charity that provides life-saving meals to New Yorkers in need. It's just one of the creative ways we're always trying to give back to local communities.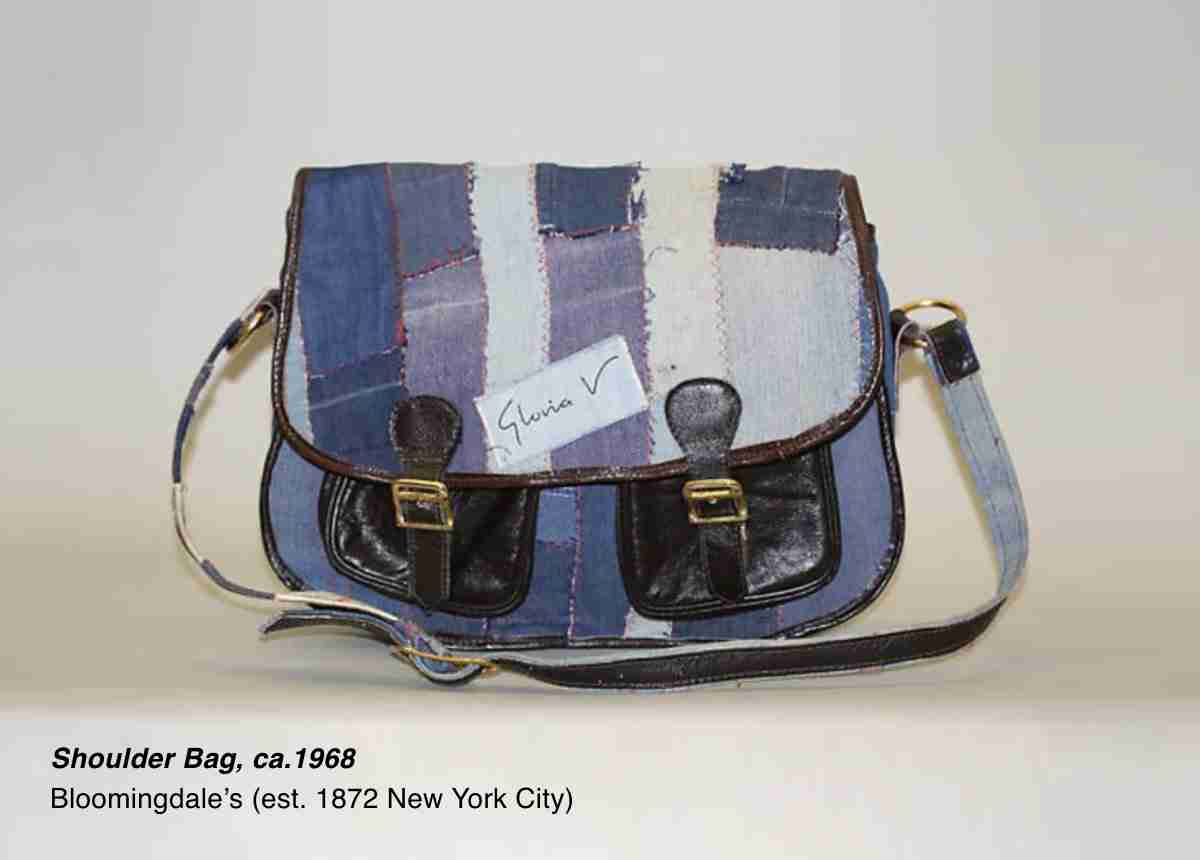 WEARABLE WORKS OF ART
Coveted by the definitive curators, over 20 pieces from Bloomingdale's are part of the New York Metropolitan Museum of Art's permanent collection.
Shoulder bag, Bloomingdale's (American, founded 1872), ca. 1968; Gift of Serendipity 3 Denim Clothing Collection, 1977 (1977.333.53). Photo © The Metropolitan Museum of Art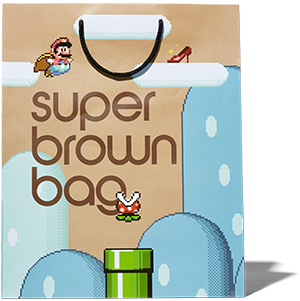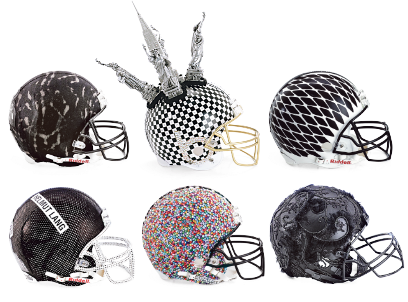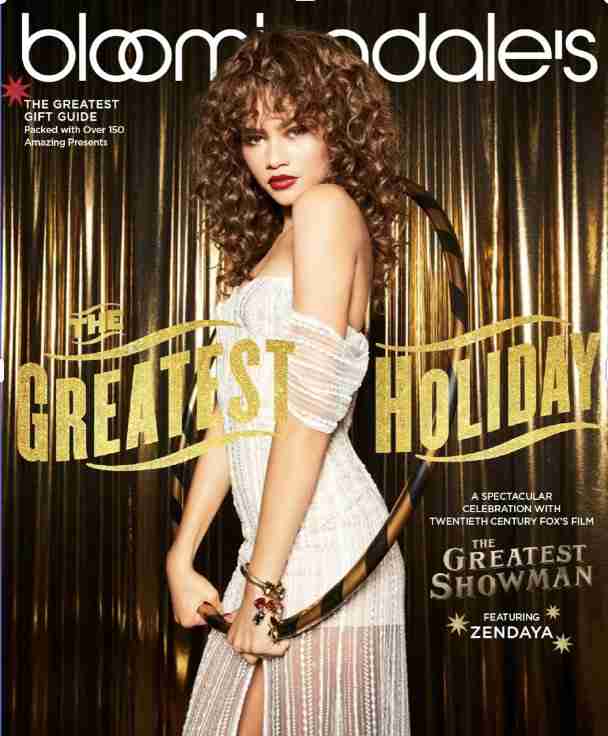 Through today
In Good Company
Hamilton. GQ magazine. The NFL, Nintendo, and Netflix. We're always partnering with someone unexpected to bring you an experience and collection that's cool, exciting, and exclusively ours, whether it's a Bridgerton Carousel pop-up, a fashion-forward football partnership, or everyone's favorite Super Mario world brought magically to life.